1. Food stylist : Introduction
I am happy that you found your way here. Hi, I am Chef Payal Gupta India's only food stylist cum floral stylist.
Chef Payal Gupta Food styling-a culinary arts company based in Mumbai was founded in October 2012. I started it as a food stylist in India to nurture my love for food and culinary art. This company is jointly managed by me along with a talent pool of staff.
We offer foodstyling across many cuisine and countries and work as:-
Food stylist for Food videography  :TV ads,Films, Web series, Cooking shows and Digital videos
Food stylist for Food photography : Stills, Editorials, Websites, Cookbook, Magazine and Digital medium
Payal Gupta – With a foundation of Economics Honours from Kolkata University, I tuned into my entrepreneurial spirit in IIM B (MPWE).Further I was intrigued by consumer behavior in the field of food so I pursued it through my stint in qualitative market research. Having gained an insight into the decision-making process of customers over years, I went on to focus on the food itself. To achieve it I started to build upon my childhood passion of cooking artistically and started studying food professionally.
Over the years I have had the opportunity to polish my skills in the world of food by educating myself across premier institutes globally and working with esteemed chefs and hotels some of which are mentioned below:-
Le Cordon Bleu (LCB), Bangkok
Sophia College, Mumbai
Institute of Hotel Management(IHM), Mumbai
World Pastry Champion Eric Perez, Bangkok
Chef Rohit Sangwan and Chef Aniruddha Roy (Taj Lands End)
The years of Culinary education was combined with the artistic aspects of Food photography and Floral design by educating myself at:-
Institute of Floral Designing (IFD), Mumbai
National Institute of Photography (NIP), Mumbai

"To handcraft stunning food visuals with creative and cutting edge food styling techniques.Bringing a brand's marketing message to life."
Enquire Now
4. Our Foodstyling Process
I alongside my team deliver innovative culinary styling by following the below creative process. Over a decade we have made food shoots more creative by making food and beverage photography lean more towards culinary art.

Billions of food consumers make buying decisions constantly in food markets. The packaging and marketing visuals play a critical role in the decision-making process of just 7 seconds.

We've handcrafted mission-critical and delicious food visuals for over 200 food brands.We collaborate with food photographers, studios, advertising agencies and production houses across nations for crafting beautiful food visuals.
As a global food styling team we bring world class standards and food styling techniques to creative culinary direction.We leverage our familiarity with cuisines across the world to cater to specific aesthetic sensibilities.
Our cutting edge food styling techniques has enabled masterful storytelling in food advertisements. Many of these advertising campaigns have won international awards for the advertising agencies.
5.1 And as our business grows
5.2 Winning trust across more than a 150 top food brands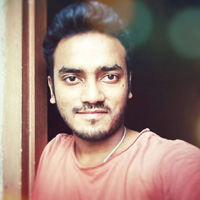 Dedicated to her craft
I have worked with Payal for Saffola Masala Oats - Pav Bhaji film and the best thing about her is not just her food styling but the team work. She understands where we as an agency comes from .She uses her experience to give an output which is not just tempting to viewers but to agency and client as well. You have to be on the shoot to see her dedication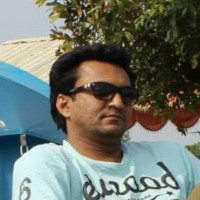 Creative food stylist
Very professional and creative food styllist.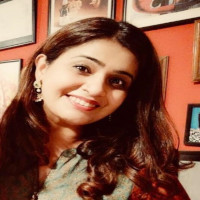 A perfectionist to the core
The aura and energy Payal brings to the shoot is contagious . Her passion shows in the smallest details . She never gives up , a perfectionist to the core.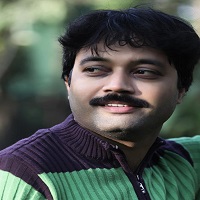 It's amazing working with Food Stylist Payal
It was an amazing working with Food Stylist Payal Gupta. Payal you are excellent. For our ad film you did a great work... wonderful.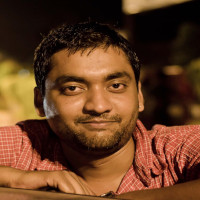 Wears her chef's hat to create magic
Words cant describe Food Stylist Payal Gupta ..... I have a very old bonding with her.When SHE is at work and wears her chefs cap to create magic with food.It is awesome and she is a rock star .... She has been a lifesaver on many of my foodshoot jobs also ..... Keep up the good work.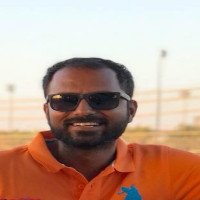 Professional and meticulous
Had a wonderful experience working with Payal and her team. They are very professional and meticulous in their planning and execution. Look forward to working with her again!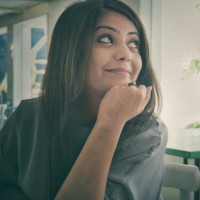 A brilliant creation
Food Stylist Payal is an artist, her intuition drives her and she creates design on a platter. I worked as an art director on a project in Dubai for Asia Ghee and had the pleasure of meeting Food Stylist Payal. She is hardcore and resilient when it come to her work, and the best thing is that you can easily collaborate with her, she will take your opinions and respect them and turn them into a brilliant creation and as an art director I realized that is what I was looking for and she created wayyy more than what I had perceived. Her experience in the field obviously is visible in her overall aura and work. Food Stylist Payal, aap Guru hain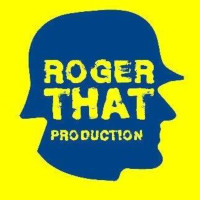 Phenomenal value addition
We have collaborated with Food Stylist Payal Gupta on many occasions as a Food stylist in past..It has always been a pleasant experience & its phenomenal the way Payal would bring value addition to any food shots she works on.. We wish Payal & her team the best for the future 🙂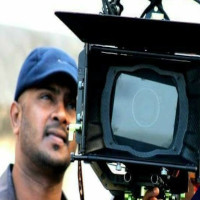 Food was looking delicious on screen
It was always great working with such a professional like Payal Gupta. We film makers always have the urge to get the best in our films and thanks Payal, last time we shot for "Basmati Rice Pulao" and it was looking delicious on screen and behind the scenes, I could "smell that" as well. Dear Payal, Go beyond and good luck. Looking forward to work with you soon.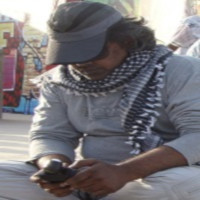 Super Creative
I had a great working experience with her, Food Stylist Payal is highly professional,down to earth,amazing food stylist,best chef & super creative artist.As director of photography my working experience with her was excellent ,I would love to work with her again in future because of her great working skills & friendly yet professional behavior.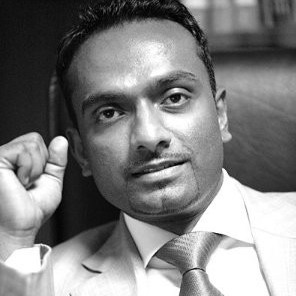 Outstanding Work
Payal is the hero of the project, you just need to facilitate her requirements, she will do an outstanding work. It was pleasure working with her, She is committed, dedicated and values every minute of the producer. she is amazing soul and her husband complements her work. If I shoot food commercial they will be my first preference always.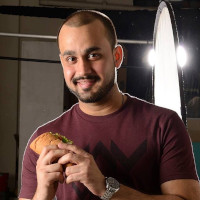 Meticulous and patient
I found Payal to be very meticulous and patient with her work. I look forward to collaborating with her again.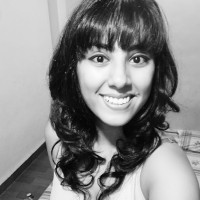 A perfectionist
Payal is a perfectionist who executes fabulous work Hitesh and team. It was great working together 🙂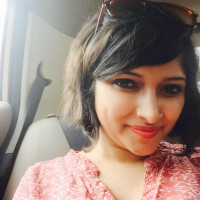 Extremely passionate
It was great working with you & your team. You are extremely passionate about what you cook & how you present it in front of the camera. Am glad that Kosh oats got launched with the help of the delicacies prepared by you & we could still use those appetising images of food for various communication.
6.1 Gave a TEDx talk on Foodstyling
I gave a TEDx talk on food styling at NIT Silchar in 2019. It was a great experience to share about the foodstyling industry on a global platform of that stature.
6.2 Received a Super Achiever Award from Femina and WWLC
I received the Super Achiever award for my outstanding work in the field of Food and Art by FEMINA and WORLD WOMEN LEADERSHIP CONGRESS. Each year 150 women across the world are awarded. I was chosen for my outstanding contribution to the Food category amongst 50 women in India.

6.3 Judged Cooking 

Competition
It was an honour to judge a flameless cooking competition as a part of Taraangan 2k18  where over 128 colleges participated

6.4  Awarded for being the 'Social Media Superwoman'

I received the Social Samosa Superwoman award in 2018.Social Samosa's Superwomen is a platform to honour inspirational women who have been there and done that in the realm of Marketing, Media and Entrepreneurship. The Wonder Women who have disrupted the industry with sheer diligence, raw ideas and perseverance.
6.5 Featured in the book published by Femina
I was featured as a leader in the book 'Making Change happen-Transformational Leaders' by Femina and WWLC. 

6.6 Entrusted with Celebrity Campaigns
We are always trusted to handle high stakes celebrity ad campaigns.

7. We've been featured in
8. We work as advisors for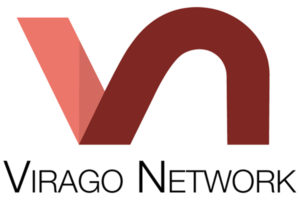 I am an advisor to the Virago Network.This network is an initiative by Mani Mukhija(Founder & CEO, Virago Network Canada) to build a supportive international community of working women, industry leaders, and corporates to bring gender diversity and inclusion in the workplaces and strengthen the status of women in the society. Their mission is to empower and positively change the lives of working women across the globe.As an advisor to the Virago Network my role is to share my expert advice, industry knowledge, experience, and perspective on different issues that female professionals have to undergo in their workplaces. Apart from this I also provide strategic advice to the management of the company.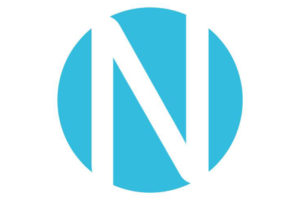 I am an advisor to the Navayuvak Foundation. This foundation spearheads a campaign called Girlpreneurship in India.This campaign aims to educate and empower upcoming as well as established women entrepreneurs.India's ecosystem consists of only 14% of the total startup population, which is a very small percentage. With this campaign, they want to change this dynamics and encourage more women and girls to be a part of the startup ecosystem.As a mentor on this platform my role is to mentor and guide new women entrepreneurs entering the market to enable them for building successful business ventures just the way I did.
9. Corporate Social Responsibility
As a part of our CSR outreach we strive to bring beautiful smiles from beautiful food.We have actively :
Volunteered with the Sri Amma Bhagavan Seva Samithi's food donation program, to nourish the poor and needy.
Contributed to mentally challenged children,by cooking in community kitchens to feed them.
Donated and volunteered with Akshaya Patra strive to address issues related  to malnutrition, hunger and deprivation of education by incentivising food to bring children to school.

Thanks for being interested,in my story. I want to hear yours.Let's connect.