Career guide for aspiring food stylist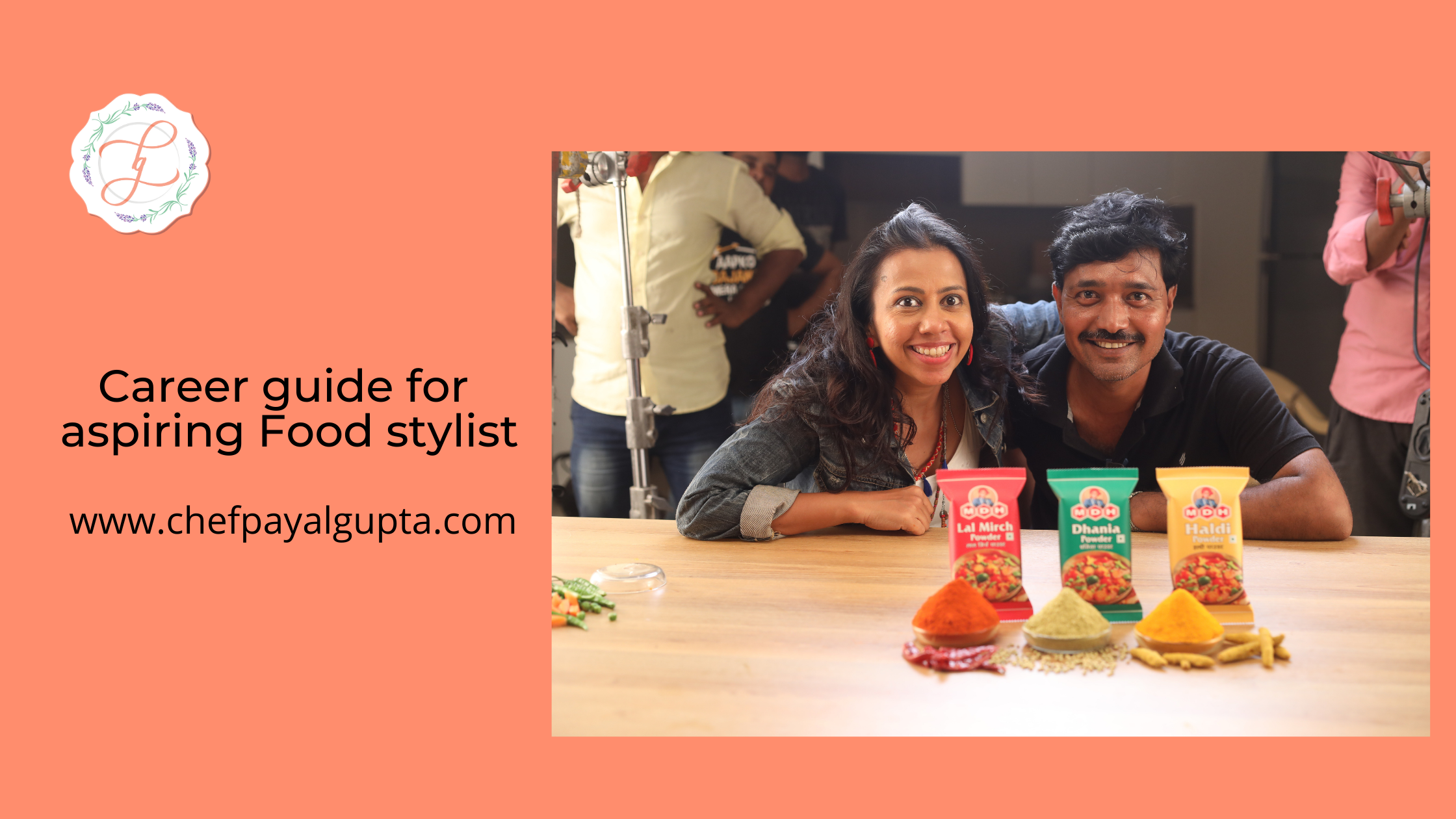 Food styling, the art of arranging food for the camera, was accorded the status of a profession in India in the early 1980s. However, it gained popularity and witnessed a surge in demand only in the last two decades. Of late, the profession has sparked the interest of legions of young food fanatics who see a career in the high art of culinary presentation. This interest may be due, in no small measure, to the profusion of social media platforms – Instagram, Facebook, and Snapchat – and food blogs that have made the visual documentation of food an accessible art, free for everyone with a streak of creativity to dabble in. But can a hobby really be shaped into a profession? Are its prospects bright? If you are an aspiring food stylist brimming with questions, read on to find out the answers!
1.How sought after is a food stylist in India? What are the primary avenues of work?
More and more food brands and businesses in India have begun to understand the importance of styling their food for advertising purposes. So yes, food stylists are fairly sought after today. Hotels, restaurants – both standalone and chain – cookbook publishers, and most of all, FMCG brands rely on food stylists to make their food look good in photographs.
2.I am not a chef. Can I still become a food stylist?
Yes, you can. A chef is primarily concerned with how great a dish tastes, and a food stylist with how good it looks. But remember that a food stylist must understand how the textures of food behaves through different stages of cooking and how substances react with one another, which essentially means that every food stylist must have at least rudimentary knowledge of the cooking process.
3.I am an excellent chef. How easily can I make the transition to food styling?
If you are a chef, you have a distinct advantage over other food stylists who didn't go to culinary school. A trained chef already has a bank of culinary knowledge at her disposal which stands her in good stead when she becomes a stylist. So yes, you may look forward to a smooth transition!
4.Can I be a food photographer and a food stylist?
Yes of course. Though food stylists and photographers typically work in collaboration, both have a keen eye for detail and aesthetics. Food photography calls for knowledge of lighting (lighting for vivid foods such as chicken dopyaza will sharply differ from lighting for pale foods such as idli), composition techniques, figuring out the right angle of photography, and a measure of technical finesse, among other things. Throw in a bit of experience to this skill set and yes, a stylist can well be a food photographer.
5.Apart from beautifying food, what does a food stylist do?
Plenty of things! To begin with, she spends time understanding what the client is looking for in the photo shoot and envisions it accordingly. She procures the requisite raw ingredients, namely the vegetables and fruits, meat and fish, condiments, sauces, etc. She sources the props, arranges for the cutlery and serving utensils, racks her brains over the background, and brainstorms about aesthetics in collaboration with the food photographer and art director. Then, there's also research and background work which includes practicing the dish to perfect the look and texture.
6.Where can I get formal training for food styling in India?
No institution in India imparts training in food styling. Hotel management institutes are yet to introduce even a diploma program in the subject. All the same, you may attend food styling workshops that are held from time to time. You can also enroll in food styling workshops conducted online.
7.So how do I kick-start my career as a food stylist?
A smart way to begin your career is to work as an apprentice for a professional food stylist. Although such opportunities may initially be unpaid, it's a great way to learn the ropes on the job. Food stylist internships are occasionally posted on job portals like LinkedIn. You may also want to try your luck cold-contacting a food stylist whose work you admire and ask if assistance is needed.
8.How many years will it take to establish myself as a food stylist?
Anything between 3-5 years from the time you start assisting a professional to the time you develop a portfolio of work and can start building a clientele of your own. Ideally, even while working under an established food stylist, it is advisable to keep reaching out to photographers who are willing to test with new stylists.
9.How much does a food stylist in India typically earn?
That entirely depends on the client (fledgling café or iconic FMCG brand?) and the skills and reputation of the food stylist (rookie or veteran?) That said, it can range between Rs. 5000 to Rs. 2 Lakhs per day.
10.Every food stylist makes food appear yummy. So what makes one stylist different from another?
Well, it is the personal, individualistic ideation and artistry that makes one food stylist's work different from that of another. Every stylist has a different take on how a project should be executed; in other words, every food photo shoot bears the stamp of the stylist who visualized and created it thus.
Dear foodie,

Thanks for reading.Let me know any feedback,by commenting below.It would be an honor,to have you in my network.Feel free to connect with me if you're active on these networks.
Facebook , Twitter , Pinterest, Linkedin, Instagram ,Youtube and Behance