The ultimate guide for decorating Ganesh Chaturthi delicacies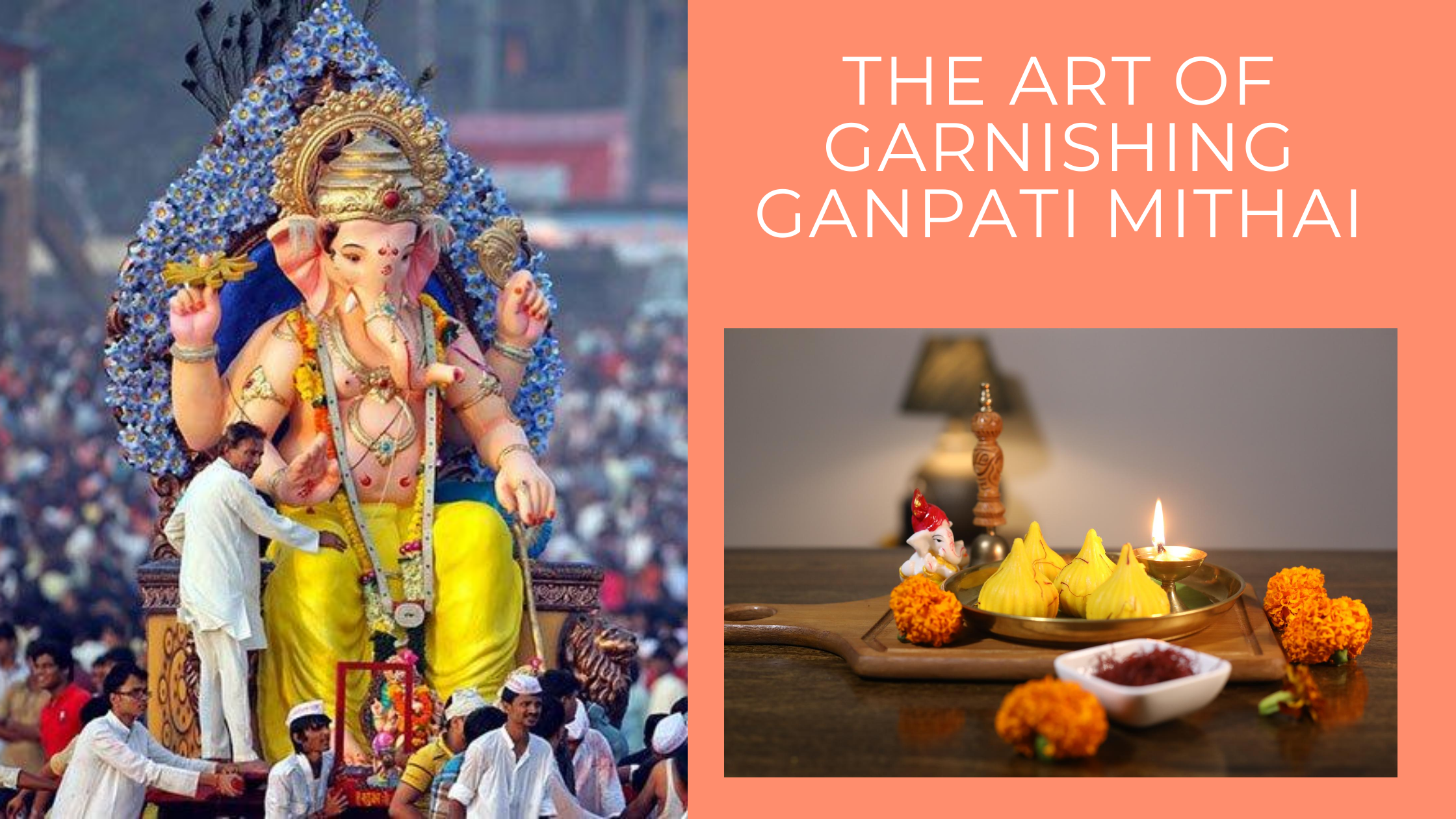 If one were to identify the one silver lining of the pandemic, it would doubtless be food for many of us. With all that extra time on our hands and no house help, many of us have been seeking joy and succour inside the universe of the kitchen. We've been meticulously hunting recipes, laboriously collecting ingredients, cooking with a degree of diligence we never thought we had, and artfully garnishing all that fancy grub.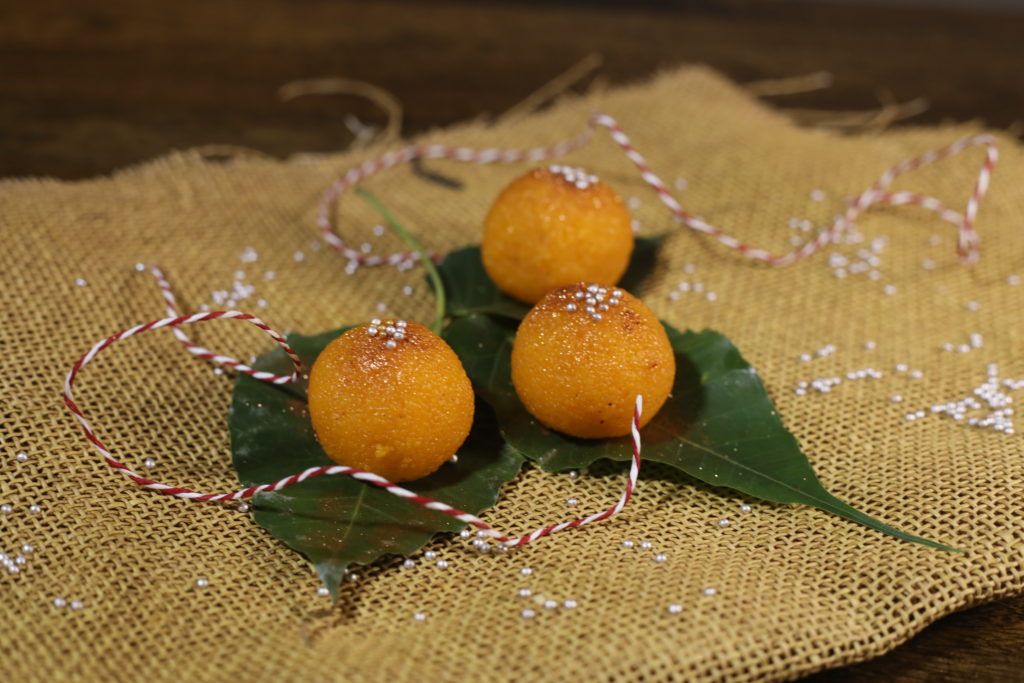 While the COVID-19-induced lockdown may have been a rather dismal reason to begin treating cooking with a little more respect, the festive season is a wonderful reason to double those culinary efforts! Ganesh Chaturthi – the festival that officially marks the start of the Indian festive season – is here and there's no way we can celebrate this festival dedicated to a food-loving deity without preparing his favourite delicacies – motichoor laddoo, besan laddoo, mawa laddoo, coconut laddoo, the works. The good part is that there is an ocean of food channels, food blogs, and vlogs out there and you can lay your hands on any recipe your heart desires.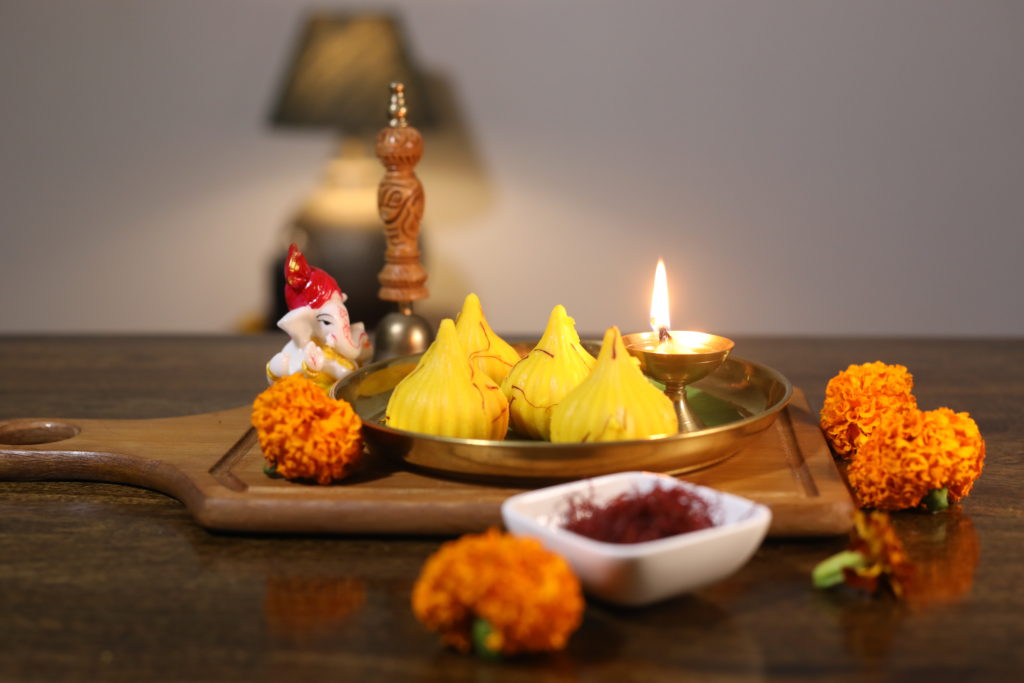 The not so great part is that very little emphasis is laid on decorating and garnishing – an integral part of the art of cooking. Here's where my newly-launched series of YouTube videos can be your saviour. This is a special series of ten videos dedicated to teaching how to garnish various delicacies associated with Ganesh Chaturthi. For those of you interested in looking at food through the prism of art, the series is a must-watch. It must be noted that the role of garnishing belongs to the realm of food craft or artistry; it goes beyond the viewing of food as stuff to be perfunctorily prepared and thoughtlessly eaten.
What is Garnishing all about?
Garnishing is an articulate reminder of the sensuous activity that eating is. Food affords us visual, olfactory, tactile, and gustatory pleasure; and eating – first and foremost – begins with the eye. This is why visuals are important and fine-looking food whets the appetite far more than an ordinary-looking dish. When you watch the videos, you will well understand how astonishingly great the power of garnishing is, and how it can aesthetically transform commonplace sweets such as laddoos and modaks into something unique and exquisite. Most importantly, this is an auspicious time and all that extra effort you put into preparing and garnishing bhog will make it more worthy of the Lord.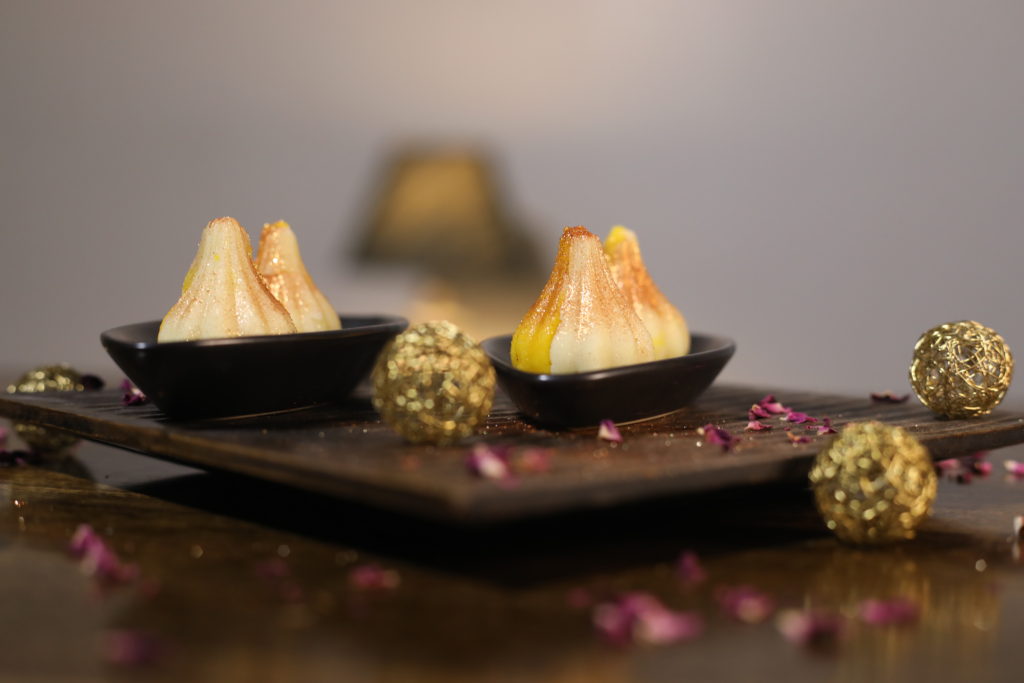 A sneak peek into my foodstyling/garnishing videos for Ganpati
My first two videos acquaint you with the idea of garnishing. The next few videos focus on garnishing and decorating modaks – the celebrated sweet dumpling – for home as well as gifting purposes. Modaks are arguably Ganesh Chaturthi's most important dish and hence I have attempted to cover all aesthetic aspects of the sweetmeat – giving them the perfect shape, making modaks flecked with saffron strands, using edible glitter and colour to add a hint of glamour, and decorating modak-filled mason jars among others. The next few videos focus on prettying up another indispensable Ganesh Chaturthi delicacy – laddoos.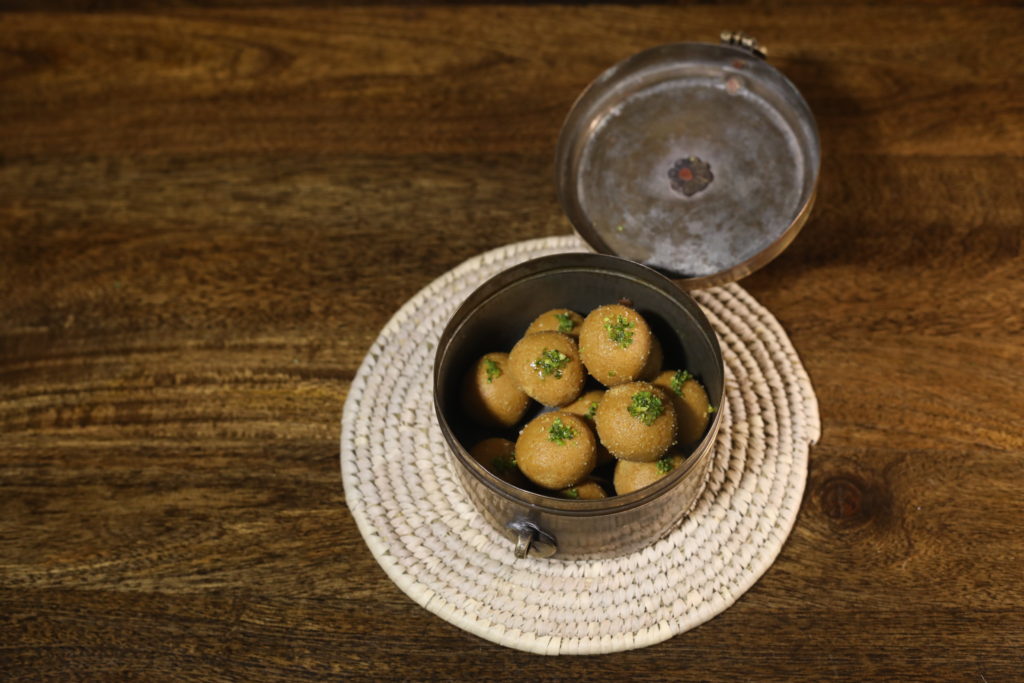 If video seven throws light on how to beautifully present plain-vanilla besan laddoos, video eight introduces you to the art of styling motichoor and mawa laddoos. Though the latter are customarily presented without much fanfare, I have pushed the boundaries of convention, giving them a culinary make-over with stuff like tiny silver balls, edible glitter, pistachio crumbs, and varak (silver/gold leaf). Simultaneously, in order to retain the organic look, they've been served on Pipal leaves, leaf cups, and chilli threads. Likewise, your run-of-the-mill besan laddoos have been given an interesting spin using ingredients such as dried rose petals, desiccated coconut, and pistachio flakes.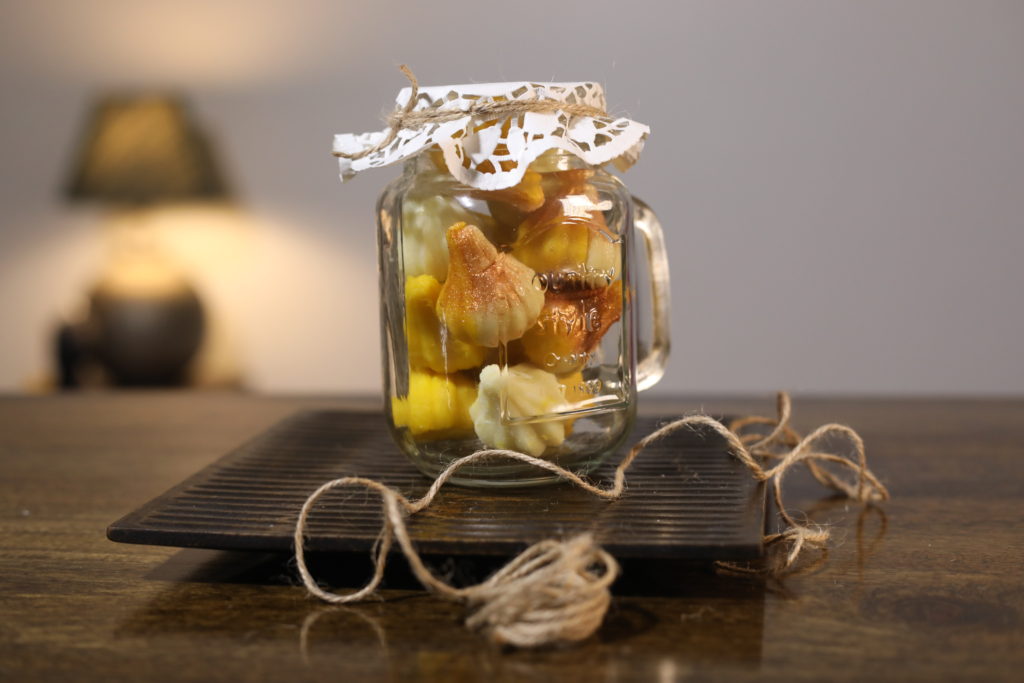 The last two videos focus on the evergreen favourite – coconut laddoos! I am certain, you'll be amazed how ingenious decorating laddoos can get. But that's the best part about food styling – it never ceases to surprise you. Considerable emphasis has been placed on decorating the desserts as gifts. This is because a lot of people are still wary of consuming sweets available at confectionery shops and wouldn't accept anything but home-made items. Besides the personal warmth and love exchanged while giving and receiving home-made sweets as festive gifts, some of the decorative ideas are infinitely superior to the ones we find adorning commercial sweet boxes. Other than scintillating visuals and clear audio instructions, each video gives you interesting nuggets of food-related trivia – usually related to the culinary paraphernalia being used – and clever tips and tricks for even better garnishing.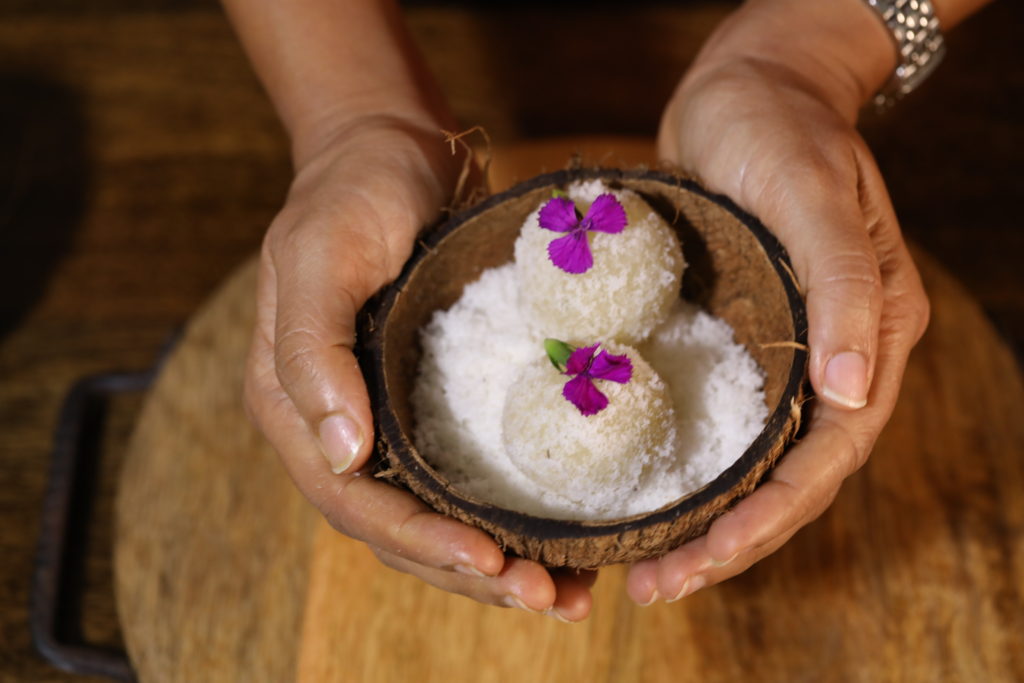 So continue to foodstyle dishes this Ganpati …
The year 2020 has indeed been like no other, and the year's first big festival Ganesh Chaturthi also ought to be like no other. So spend time with loved ones, cook with zeal, garnish with perfection, serve with love, and eat with relish. Most essentially, pray fervently for the well-being of the whole world. Eat, pray, love may sound like an overused cliché, but it's precisely what we all must do this Ganesh Chaturthi. Ganpati Bappa Morya!
Dear foodie,

Thanks for reading.Let me know any feedback,by commenting below.It would be an honor,to have you in my network.Feel free to connect with me if you're active on these networks.
Facebook , Twitter , Pinterest, Linkedin, Instagram ,Youtube and Mastodon Behance
Links to the Videos: