Creative journey of a culinary artist : A Food Stylist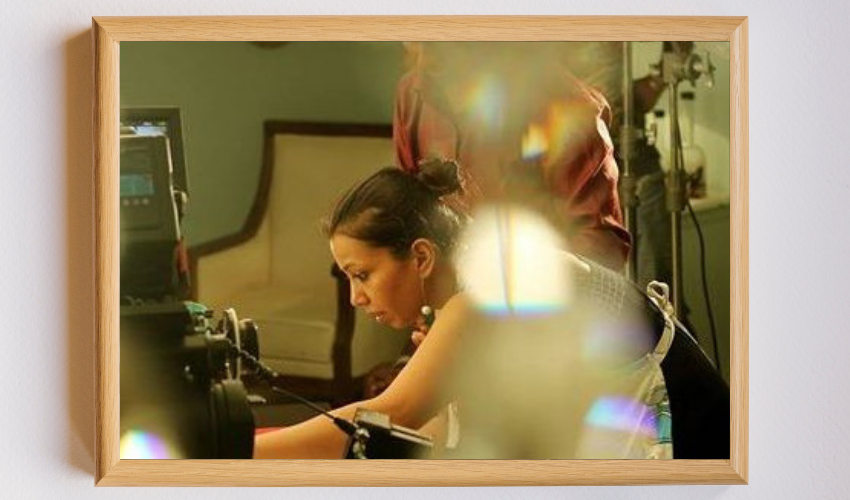 These modern supermarket became a battlefield of sensory competition for the consumer's attention. Visual signage in form of free-standing advertisements, digital screens, placards, and packaging; olfactory signals in form of scents; and auditory signals in form of announcements, interactive digital displays and music, became a part of the information clutter in retail environment. It is increasingly difficult to break through the supermarket clutter and to gain consumers attention.(
Source
) .Studies reveal that a consumers spends 7 seconds on an average before he/she makes a decision to purchase a given brand of food in a supermarket.
Keeping that 7 second timeframe in mind ,food brands then started making their packaging more enticing.In their endeavor these food brands started to look for food professionals who could reproduce beautiful images of their food brands for packaging.This need to have an attractive image of food gave birth to a new brand of professionals called the "Food stylist -the culinary and aesthetic experts"
II.My introduction to FoodStyling
I believe my hearts inner desire took me to this profession of foodstyling. Prior to my styling career I was working as a qualitative researcher out of Mumbai.I had a regular job and lived a simple life where going to work each day,coming back watching TV and cooking were my daily activities.I even bagged a job my dream research company, during my last year as a Qualitative researcher and was doing well.Everything seemed perfect!! But as time went by some dissatisfaction started to bubble up inside me.I started feeling the need to take up a vocation that I felt would drive me the next 30 years.Research had become a job over 4 years and I felt my passion drain out of it.Ultimately I stood by my gut feel,I quit my dream job in research and took a 7 month sabbatical to understand what I would want to do next.It was during those moments of introspection that I discovered foodstyling as a career on Google:-)
My journey into foodstyling has been one of hard work, dedication, uncertainty, accolades and even brickbats. Each of them has made me grow and polish my craft and continues to do so.At this juncture of my life when I am comfortably settled in my profession,I thought of penning down my journey.I hope you all enjoy reading it as much as I enjoyed writing it.
III.Early childhood days and interaction with food in Kolkata(A city of art and culture)
I was born in a joint Marwari household of 21 members in Kolkata in the 80's.It was a time when mobiles,hypermarkets and online magazines had still not forayed into our country.We relied on landline with massive dials and newspapers as our source of information.An area's local market area was the place where one would get introduced to all household goods and in one such place called CA market next to our house I smelt my first fish,purchased my first fruit and bought my first set of ingredients for baking a cake.
I lived in a joint family of 21 people and our house was a place of constant activity of all kinds.Painting,reading and savoring food were some things I loved as a kid.Food was the heart of our family life and home always echoed with sounds of pounding,grinding and frying.Neighbors and relatives loved eating at our place and we felt extremely joyful in hosting them.I still have vivid memories of my mom cooking all day in the kitchen for us.Her love for cooking was inspirational.I am sure my love for cooking stemmed from that place.I liked reading about food and looking at mouth watering images of the same.Apart from cooking I loved painting and reading books in my childhood.
My art school Rekha Chitram
IV.My first inspiration in foodstyling
In those days Telegraph newspaper was a popular tabloid in Kolkata. On Sundays it came with a special lifestyle magazine called Graphiti. Though the magazine spoke about a lot of things my most cherished column there was that of food written by Chef Jiggs Kalra.Notable was his method cum clarity of penning recipes and opulence of presenting food.Never before I had seen food be treated that way.Enticed by it I started tearing his recipes up from Graphiti /writing them in my notebook(my family completely disliked my habit of tearing books)
A recipe by Chef Jiggs Kalra in the past
Jiggs Kalra at present with his son Zoravar Kalra
My favorite home dishes were-the creamy tomato soup with buttery croutons,the rustic home pizza with loads of Amul cheese grated over it and not to forget the Marwari dal,rice and sweet pumpkin curry.As my passion for food grew I started taking food lessons from home chefs in Kolkata(Mrs.Alim/Niloo bakshi/Jagruti Desai).To practise my cooking I would use the family kitchen at night when all the people at home(21 of them) were asleep.By the time I was 17 years old I started to teach women in my area how to cook and garnish food.When I look back the first 18 years of my life were spent completing education and learning about food and appreciating art and yes not to forget eating…
V. My days in Qualitative research and accidental discovery of Foodstyling profession
I completed schooling and college in Kolkata and came to Mumbai for a job.I found my first break at work as a Qualitative researcher with TNS and my research career took off in March 2004.Over the next 3 years I worked with TNS,GFk Mode,Quantum,R K Swamy as a qualitative researcher.Those days in research gave me a lot of exposure to food brands and my learning curve rose.Life went by till 2007 but somewhere down the line I felt I was not doing what my heart desired.I quit research and spent few months trying to understand what next to do in life.The answer came from the most unlikely place-GOOGLE!!! I had been looking for professions that combine food and art and my search landed me a word called 'FOODSTYLING' I felt I had landed on Mars!!
VI. Days of education and apprenticeship in foodstyling
You would agree that life in Mars for an Earth bound person won't be easy and so was the case with me when I decided to get into foodstyling.I loved what visuals I saw of Foodstyling but I wondered how would I ever get to that.I used the cold calling practices that research had taught me and checked if any of the Foodstylist wanted an assistant.Unable to find the position of an assistant I started to look for work as a kitchen intern.I pursued.By luck I landed a job as an apprentice in a chefs kitchen who was also a foodstylist and started to understand how a kitchen functioned.
One day the chef did not have an assistant on his job to help him style food and thus I got my first chance to assist him.I did well and thus got chances to do work with him ongoingly for 2 years.I capitalized those 2 years to even study about food at Sophia's and Dadar IHM,Le Cordon Bleu,Bangkok.The more information I was trying to soak in the more came my way.By the mid of 2010 I had branched out on my own.
Next 2 years I completed my studies at Le Cordon Bleu and worked across restaurants in India and overseas.In 2013 I joined a Swiss company as their Boulangerie expert and conducted bread training across India and simultaneously kept styling food.
I went to a floral school and did a diploma in floral designing since I felt food and flowers complimented each other.
Foodstyling and Floral styling for Hotstar app featuring M.S Dhoni
VII. Learning to fly on my own
By 2014 I quit my job and decided to do foodstyling full time.I was unsure how things would be but I was determined to break into the profession and create a place for myself.
Driven by this faith I started picking up whatever campaigns came my way and doing my best in each one of them.Every assignment came with its challenges and learning.Some left me ecstatic while others pulled my confidence down.During that time my friends and Spiritual guides were very helpful in making me surge ahead and put in my efforts.As years passed by the number of campaigns I did grew and my craft got more polished.I was lucky to be a part of big campaigns and get noticed for my sincerity at work.Slowly the kind of campaigns I got changed from the ones that did not matter to ordinary to good ones and then to excellent ones.Post each campaign I still reflect on what could have been done better and that itself enriches my craft on a continuous basis.Along this road of styling food attention to details and practicing before assignments have been my biggest strengths.
For those of you who are keen to do work in the industry I would like to share some of my biggest learning-
-Food Styling is not just about making food look good it's a combination of -Culinary Know how+Aesthetic skills+Management skills+Public relation+Marketing skills+PHD in Crisis management :-))))
-Our work is to just make efforts on a continuous basis to get work.One cannot sit on one's past laurels
-In each shoot one has to plan and give one's best but the output is depended on how the entire team functions.
-Rejection or acceptance of you on a shoot should not be taken personally…these things are fluid so stay away from judging or being judged
-In the industry the work is purely relationship based so forge good relationships with people -Make a good team of enthusiastic people who can work with you and be like your support system And yes there is no better publicity than great work so keep working beautifully:-))
Completing management program for Women Entrepreneur at IIM Bangalore
Thank you for reading .I would love to respond to your comment on this article
Let's connect on