Stock Up For #12DaysOfDeliciousness-Essential Ingredients in every Indian Kitchen this Durga Puja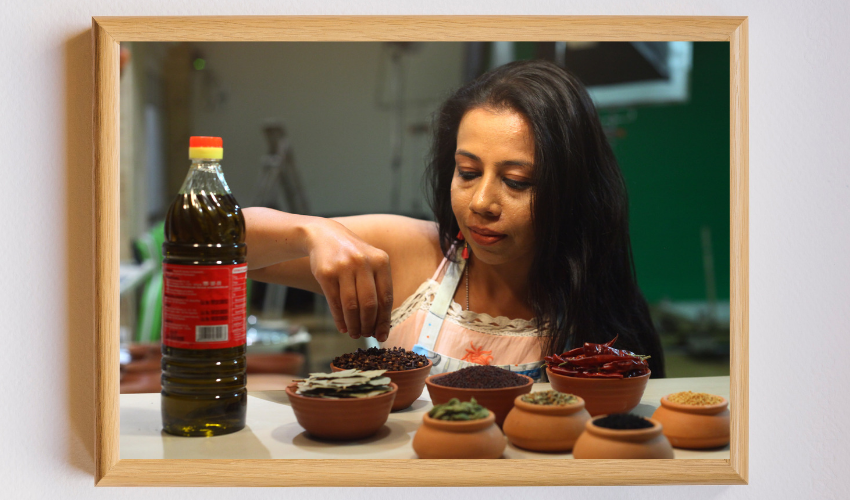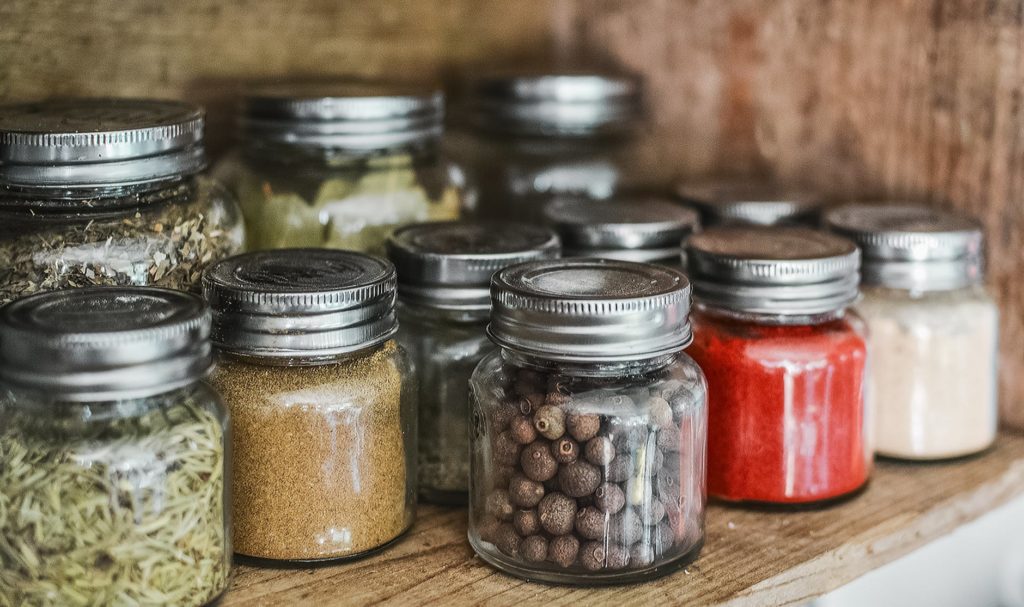 The biggest festive season in the country is here – Ma Durga is literally knocking on your door. Starting today, with Mahalaya or 'the arrival of the mother', the next twelve days will be a carnival of unadulterated fun and some serious binging on delicious plates of food. If you are a fan of traditional Bengali cuisine or have grown up amidst the sensational fragrances of our infamous khichudi and labra from the puja pandals, you know what I am talking about! 'Tis the season for celebrate, 'tis the season to forget every health concern we have a dive into the next delicious plate of food we find!
This is why I have planned 12 new recipes for you guys. To be honest, they are not exactly new – they are traditional, Bengali home-cooked dishes that we all love and have grown up with. Starting today, I will be sharing one recipe everyday on Instagram and Facebook – dishes that wash me over with a wave of nostalgia, recipes that are incredibly close to my heart. Even though I am a vegetarian, the list also includes non-vegetarian dishes, because, after all, who doesn't love a nice plate of steaming hot rice with a big bowl of mutton kosha!
But before you read my recipes, beginning this afternoon, here are some ingredients you should stock up on.  These are basic Indian cooking ingredients – spices, dry fruits, and small vegetables and are mostly available in every single Indian kitchen. Don't judge them by their simplicity as these are ingredients that can transform any dish in the world – be it Italian or Australian.
Turmeric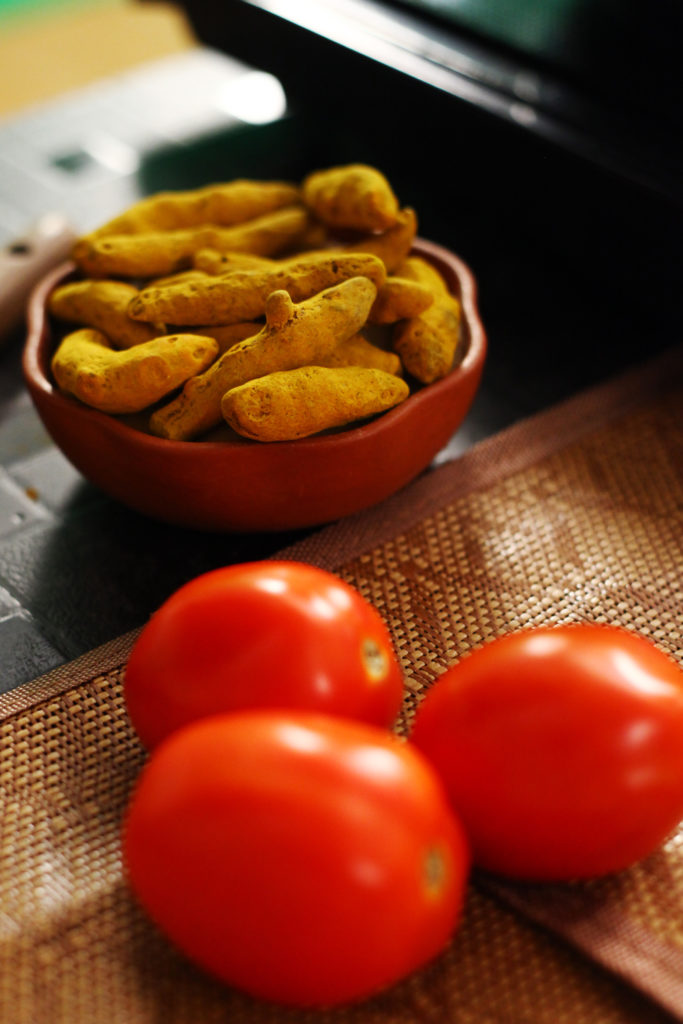 From our comforting maachherjhol to that fried masoor dal – turmeric is an integral part of our lives. It is mildly aromatic with a fragrance that seems to be a mix of orange and ginger and adds a lovely colour to the dish!
Tomatoes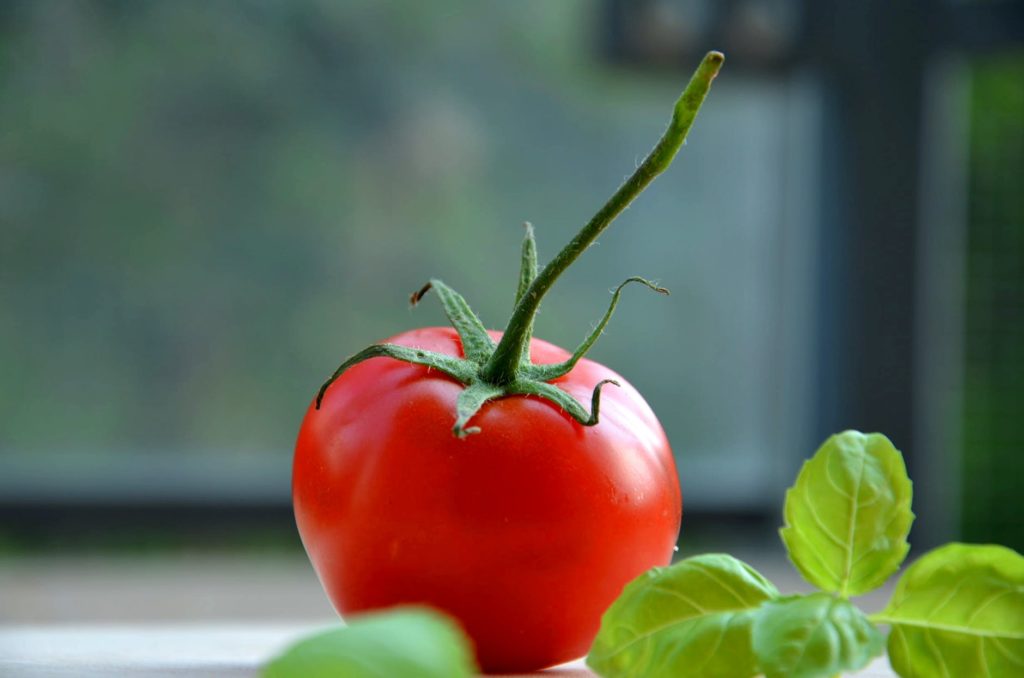 Oh, come on, these is a really a magic vegetable! From pastas to salad, tomatoes are used in almost every dish. It adds not just colour, but a lovely freshness with an incredible mix of tangy acidity and colour!
Red Chilli Powder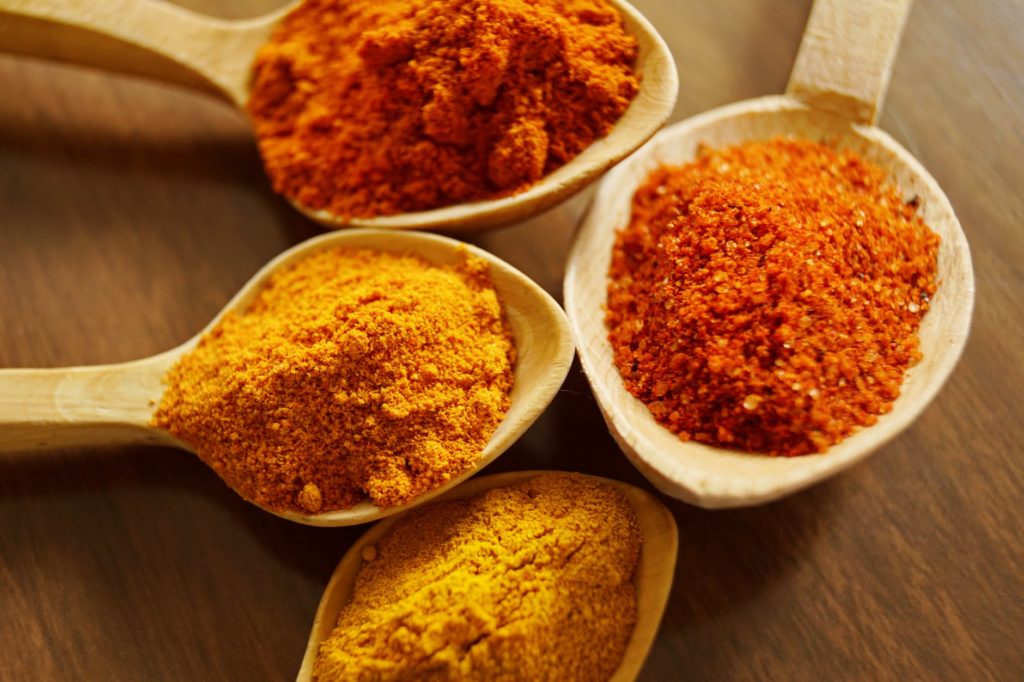 Red chilli powder is the perfect way to add the heat to your dish along with a burst of colour. The richness ofred chillies along with a pinch of lime zest can transform your dish to a restaurant-quality one. It is an essential part of the group of aromatic spices which are intrinsic to Bangali khabar.
Onions
Onions have a sharp taste, which is enhanced by their pungent smell. Depending on how you use it, this super versatile vegetable can be used to add a variety of flavours to your dish – right from sweetness which comes from caramelising it to the sharp heat and tartness that comes from eating it raw.
Cinnamon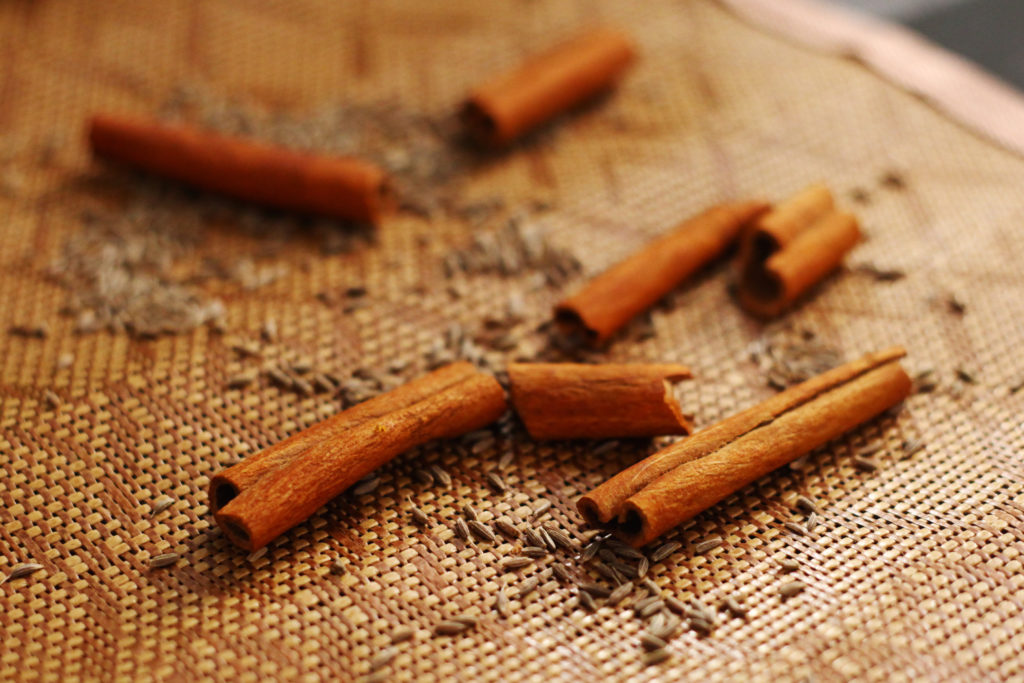 Cinnamon is a part of our epic "paanchphoron" or 5-spices masala that Indian, and especially Bengali, dishes are known for. However, do be careful while using it – a large quantity can add an overpowering bitterness to your dish. The best way to use it would betoasting it along with your other spices and using them ground in your dishes.
Cumin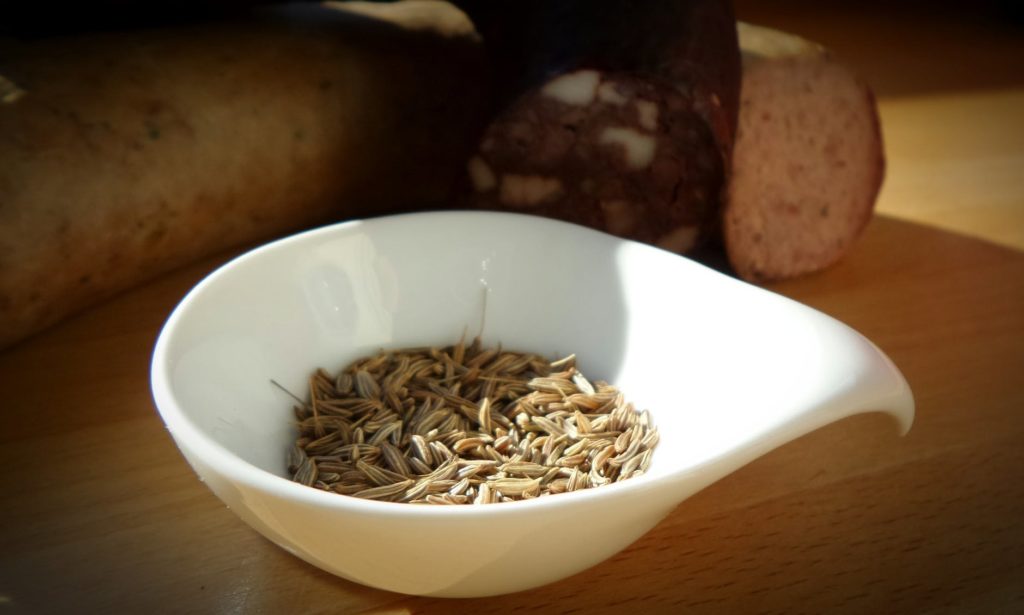 An integral part of most curry powders and spice blends, cumin is a lovely ingredient recommended by chefs around the world. Toasting the seeds before adding them to your dish can add an aromatic, nutty flavour to elevate the taste.
Mustard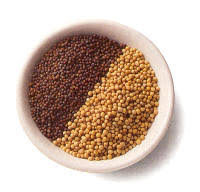 While dry mustard is primarily used in spice rubs and salad dressing around the world for their acidic flavour profile, we Bengalis are known to use it in our fishes and a few vegetable curries to add richness to the taste.
Mustard Oil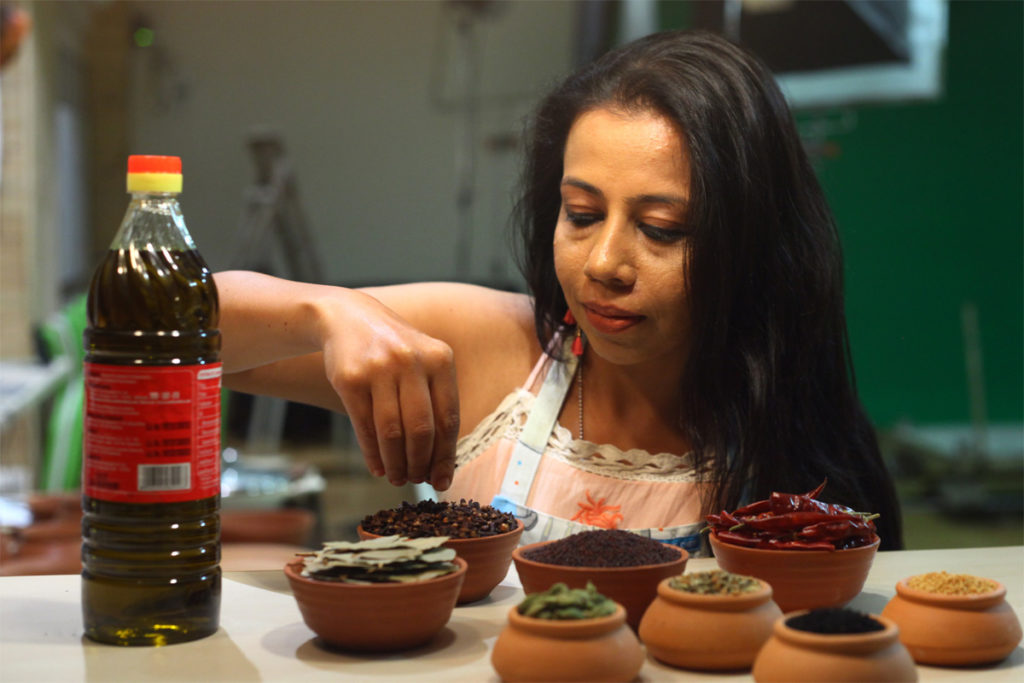 We Bengalis swear by our kacchighanishorshertel and why not? This sensational oil has the power to take your dish a notch higher and bring out maximum flavour in anything and everything that is cooked with it!
Clove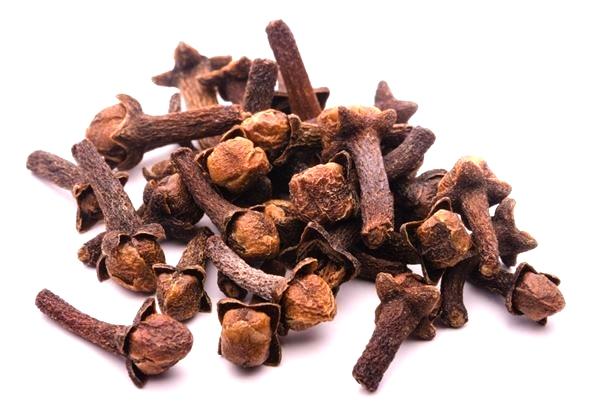 This one is an intense spice and used it the right amount, can make your curries and other savoury dishes absolutely beautiful. It has a mixture of a pungent, strong and sweet along with bitter, astringent flavour. It also adds a very nice warmth to a dish.
Salt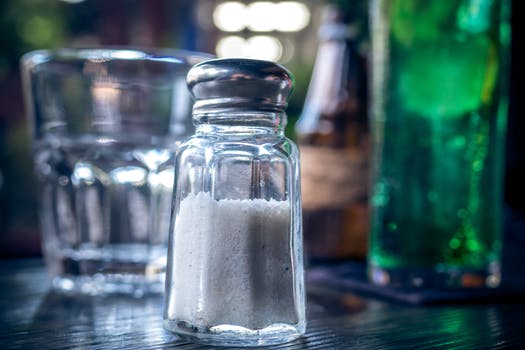 Salt is known for its versatility in reducing bitterness as well as heat but is also known for its ability to increase sweetness and add a lovely touch of umami flavours.
Elaichi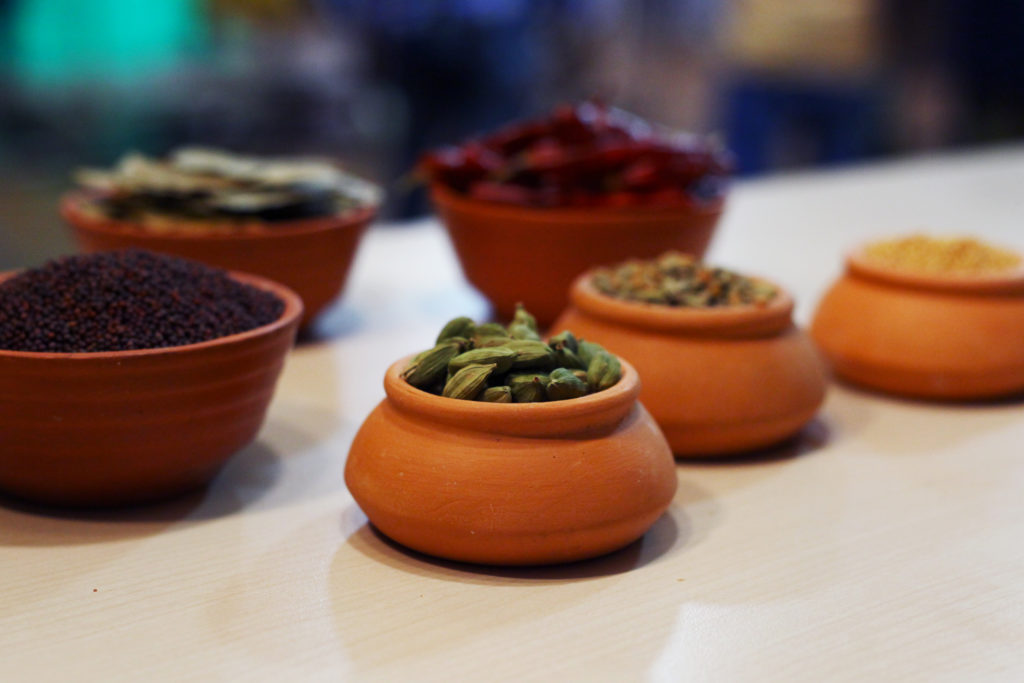 Cardamom or elaichi is resinous and aromatic and can add a lovely sweetness to a dish. While black cardamom can add some smokiness and a contrasting coolness too, green cardamom is very strong in flavour and needs to be used very carefully.
Ginger and Garlic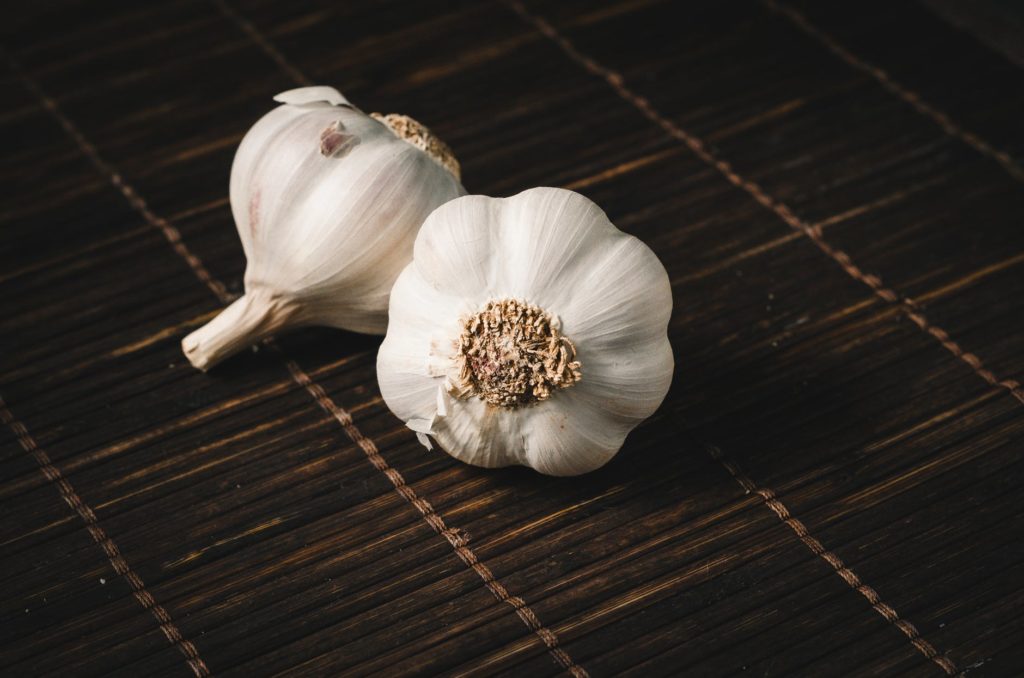 Ginger and garlic are two brothers upholding the flag of flavours in almost all curry-based dishes. While ginger is warm and has spicy bite to it, with an aftertaste of sweetness, garlic too adds a bit of sweetness as well as a toasted, nutty flavour.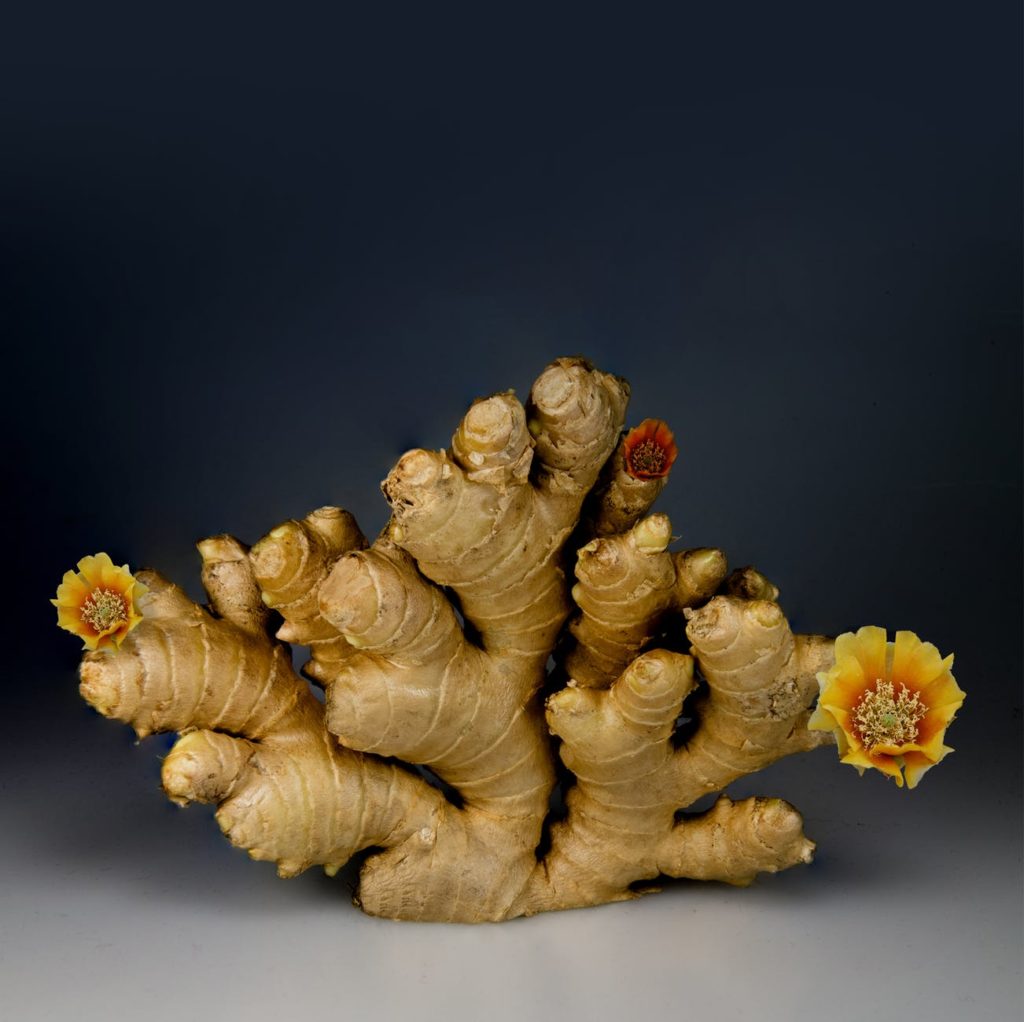 Bay Leaves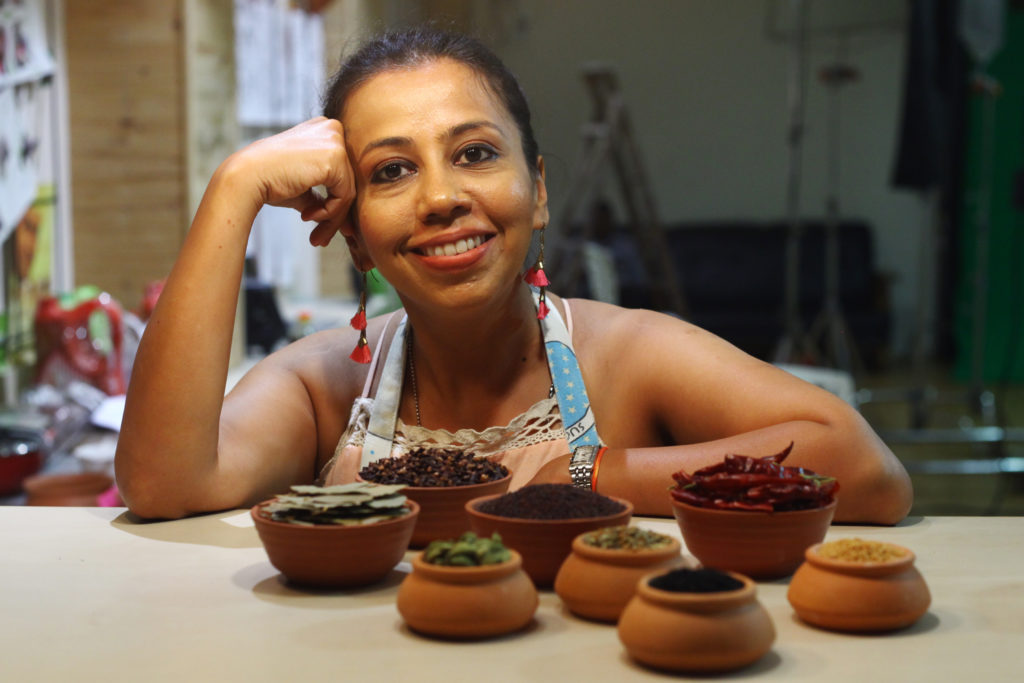 Tejpatta or Bay leaves are an incredible aromatic. Dried bay leaves add a intriguing herbal aroma with a distinctive floral touch to it. This spice also goes on to make our "paanchphoron".
Green Chillies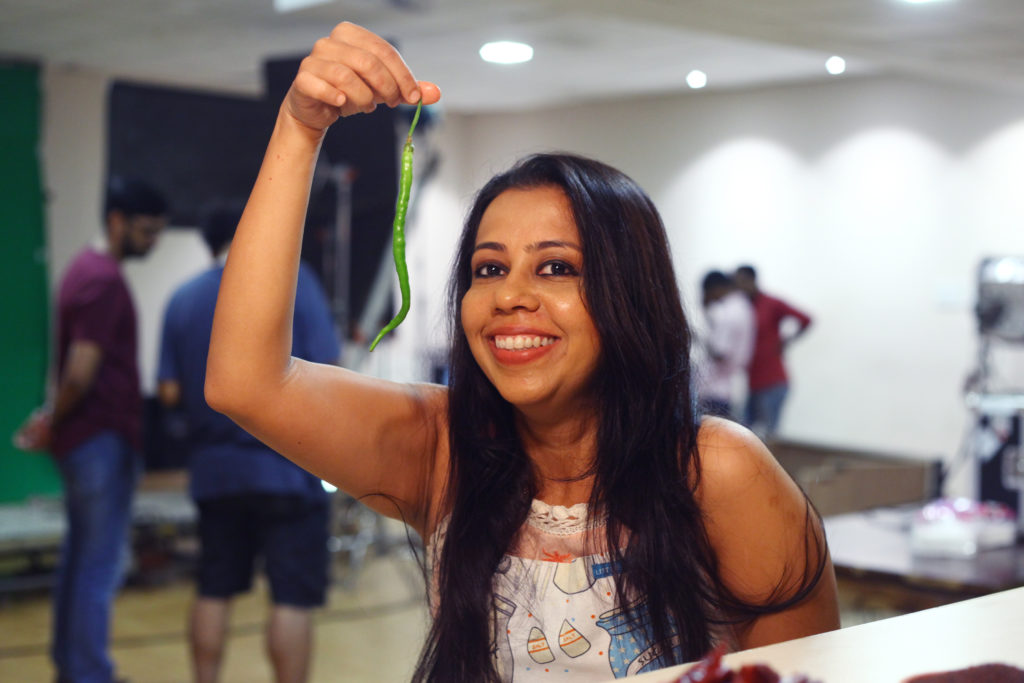 Green chillies are known to add a fresh burst of heat to any dish but used in the wrong amount can overpower your palate and numb your taste buds. An essential in every home, green chillies are synonymous with spicy, Indian dishes.
Lemon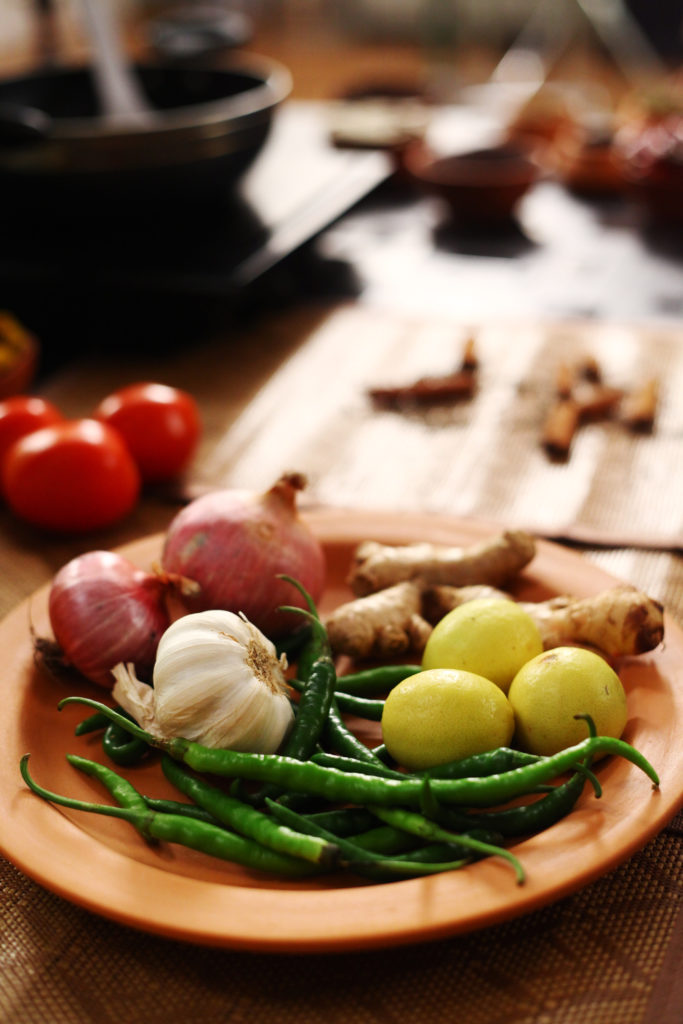 Lemons can be used for both sweet as well as savoury dishes. They are the perfect way to add that zing of flavour – be it a slight sourness to highlight the sweetness of a dish or the fresh acidity which can help cut through rich gravies.
Almonds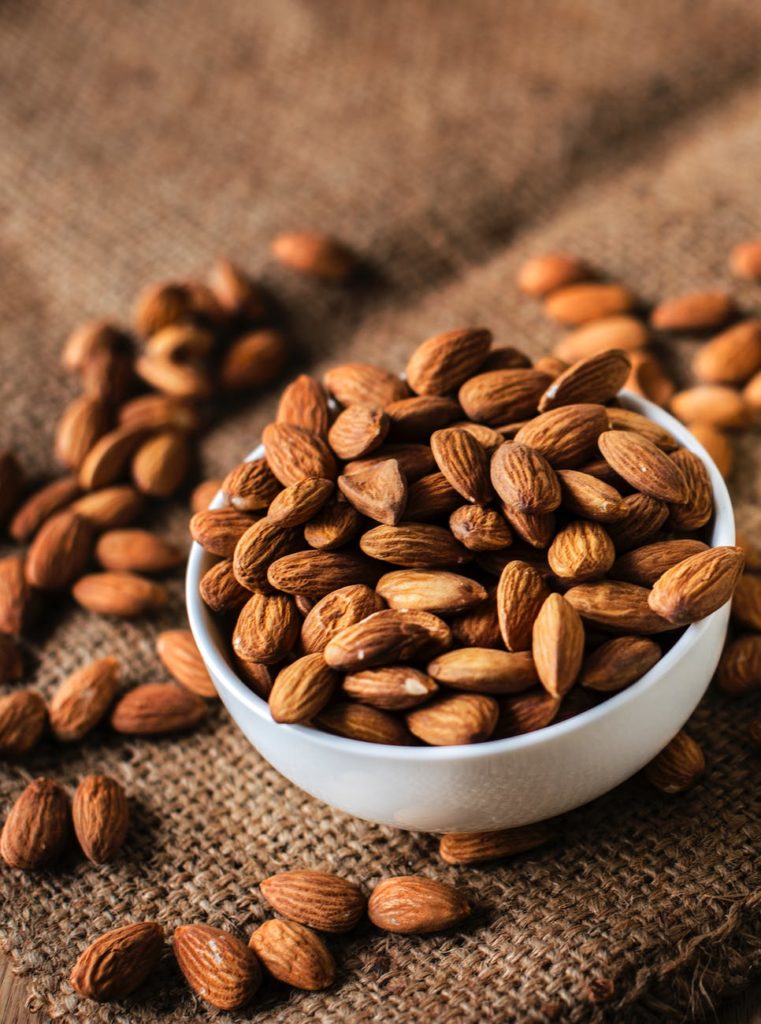 Almonds can be used either as garnishes to enhance flavours in rices or as a paste to make some delicious gravies. The best use of almonds is definitely in making Indian sweets – from barfies to garnishings on sandesh and so on. You can also put them in chutneys to add a crunchy texture and balance out the sweetness.
Raisins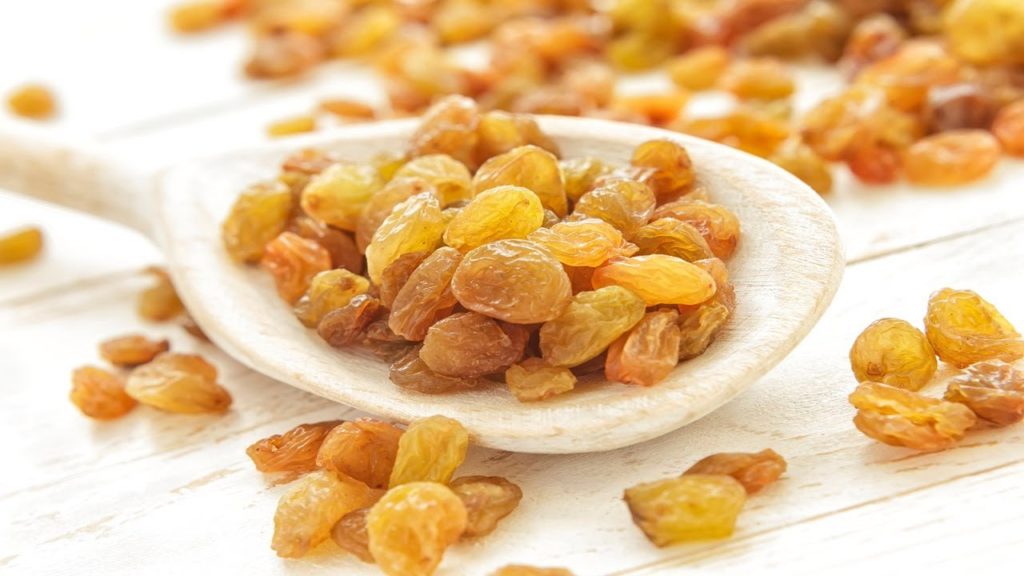 Raisins are integral to savoury dishes with a sweet flavour. Be it chutneys or rich, sweet gravies – raisins are really versatile when it comes to using it for preparing a dish. Not to forget, you can also use them as a form of sweet garnish.
So, there you go with my list of essential ingredients to get ready for #12DaysOfDelciousness. These items are always present in my kitchen and I'm sure they would be in your too. Whether you want to create a sweet or savoury dish, these ingredients are all you need to create everything from a single plate of food to a whole feast for guests.
Don't forget to keep checking my Instagram till Vijaya Dashami for a brand-new Durga puja recipe every single day!
Dear foodie, 
Thanks for reading💗. Let me know any feedback,by commenting below.It would be an honor,to have you in my network. Let's connect if you're active on these networks.