5 popular Iftar dishes and ways to foodstyle them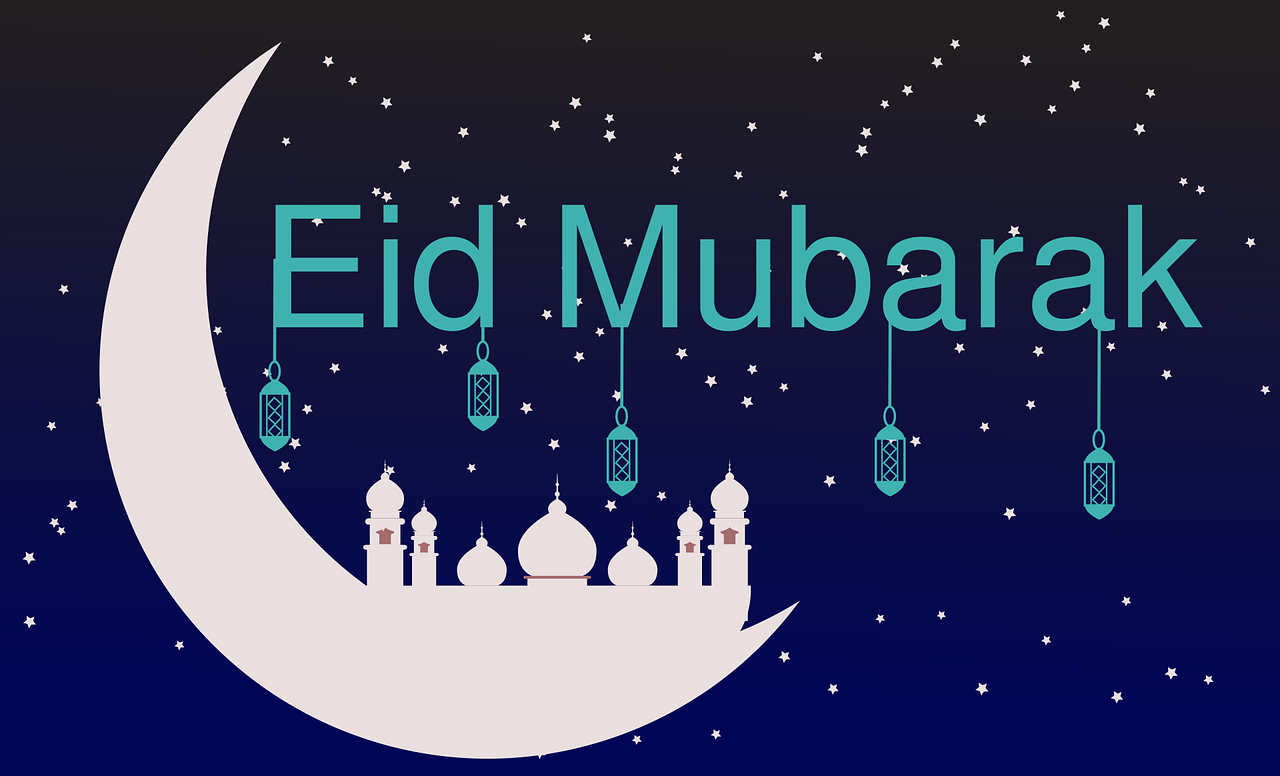 It's the time of the year when Muslims all around the world fast, as an act of worship and as a way to be compassionate to those in need.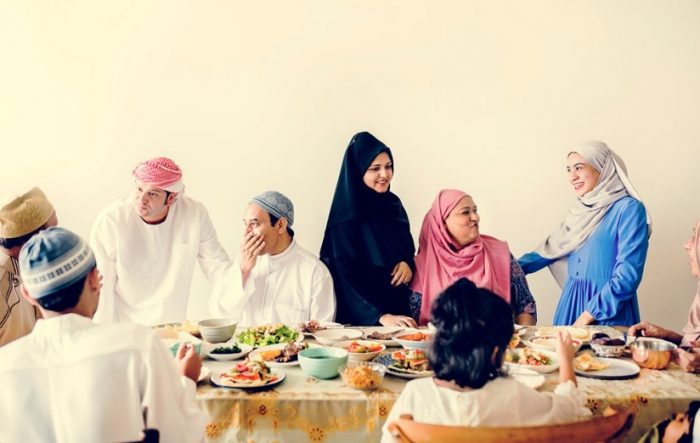 The fast or the Roza is broken with dates traditionally followed by an unparalleled gastronomical experience–a spread ranging from slow-cooked meat curries, kebabs, shawarma, haleem, biryani, and desserts like phirini and sheer khurma.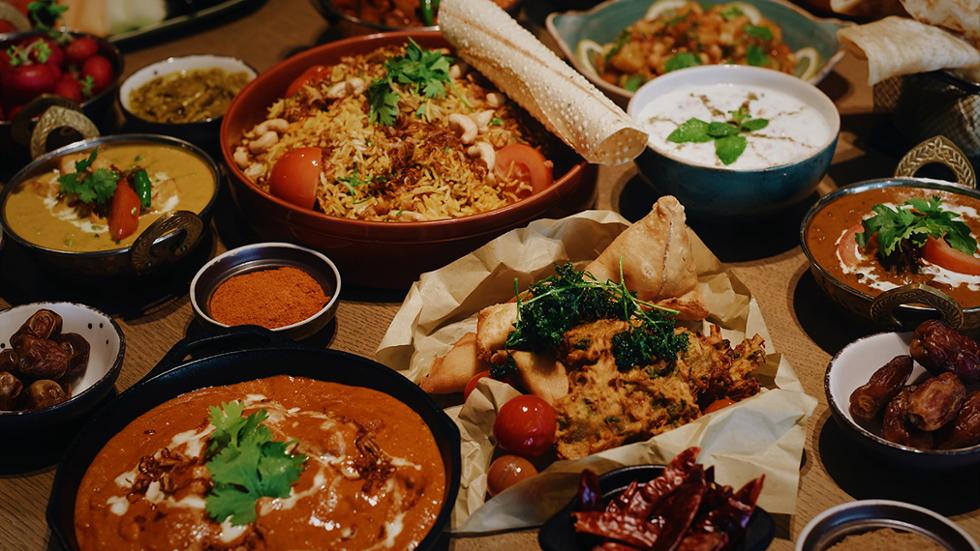 This Ramadan make nourishing, delicious and creative Iftar food to lift up the spirits that may have been low because of the ongoing pandemic. Here are five dishes and some tips to style them to make this Iftar memorable and beautiful .
Falsa sherbet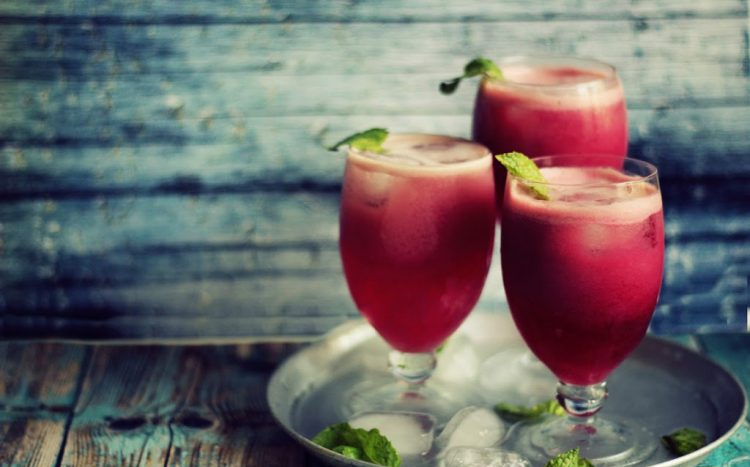 Your body must be dehydrated after cthe whole day's fast. You'd need to cool your body with some refreshing falsa sherbet. These little, magical berries have plenty of minerals and cooling properties, while also aiding the digestion.
How to foodstyle it
Use tall glasses along with mint and ice cubes to provide a visual cue about its refreshing nature. In addition to it, use some ice mixed with salt–to keep it from melting–to add some interesting elements to your simple sherbet. Serve it on a fancy silver tray that is bedecked by a lavish sprinkling of mint or rose petals to add to the freshness.
Mutton Shammi Kebab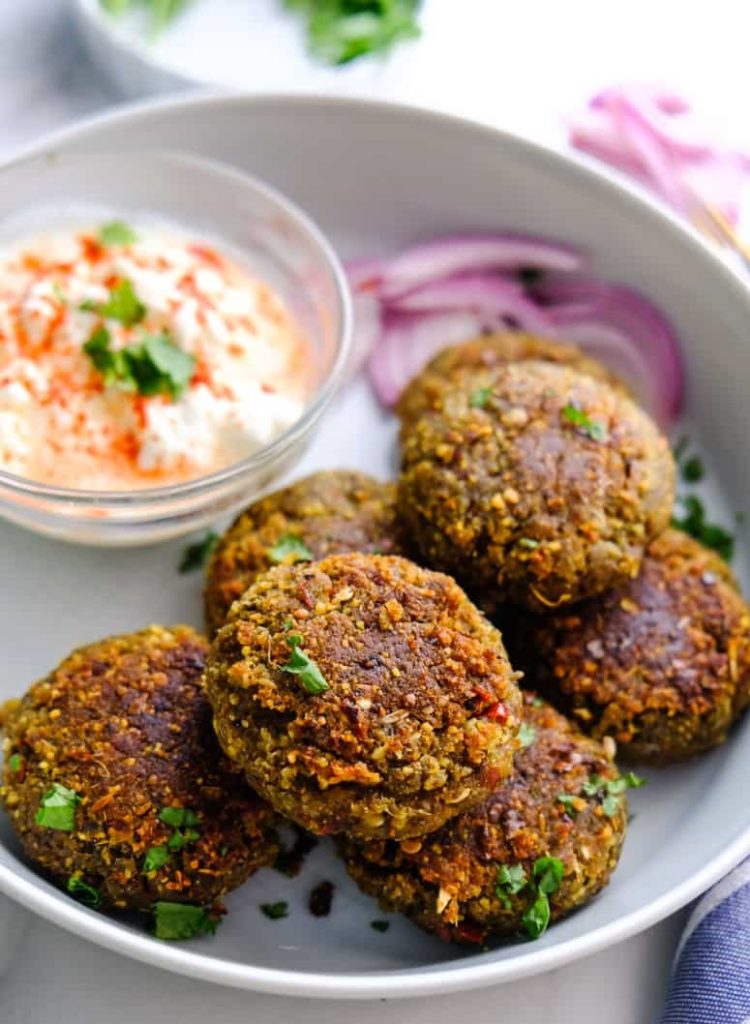 These delectable, deep-fried patties–that contain minced mutton, split chickpeas (chana dal), and a whole array of spices–are a staple in almost any Iftar feast. It's juicy and succulent and serves as the perfect appetizer. They are calorie-dense but after a whole day of fasting, that's exactly what you'd want.
How to foodstyle it
The kebabs, by themselves, are plain and boring to look at. To make it visually interesting, add a pool of green chutney and a few sprigs of mint to bring a refreshing element. Optionally add onions, beetroots or radish lachha to pique its style and uplift the colors on the platter and generate a refreshing look.
Keema Samosas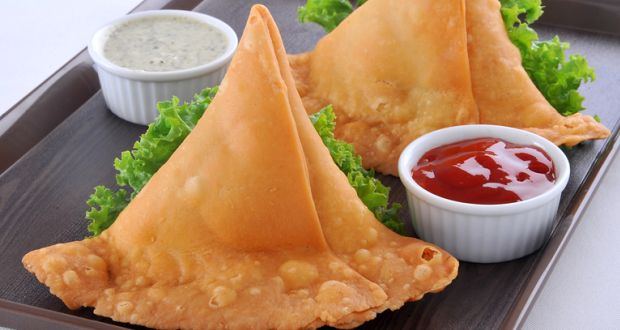 How can the iconic triangular treat not be a part of your feast? Samosas are crisp, spicy, and laden with minced lamb meat or potatoes and peas. They're then deep-fried to golden-brown perfection. The result is a flaky, crunchy, and filling bite of food.
How to foodstyle it
Just like the kebabs, the samosas go well with green chutney. To create a different pattern, use small ramekins to hold the dipping sauces. You can also experiment with placing the samosas on a bed of greens to give that color contrast and add a bit of freshness to the dish.
Mutton Biryani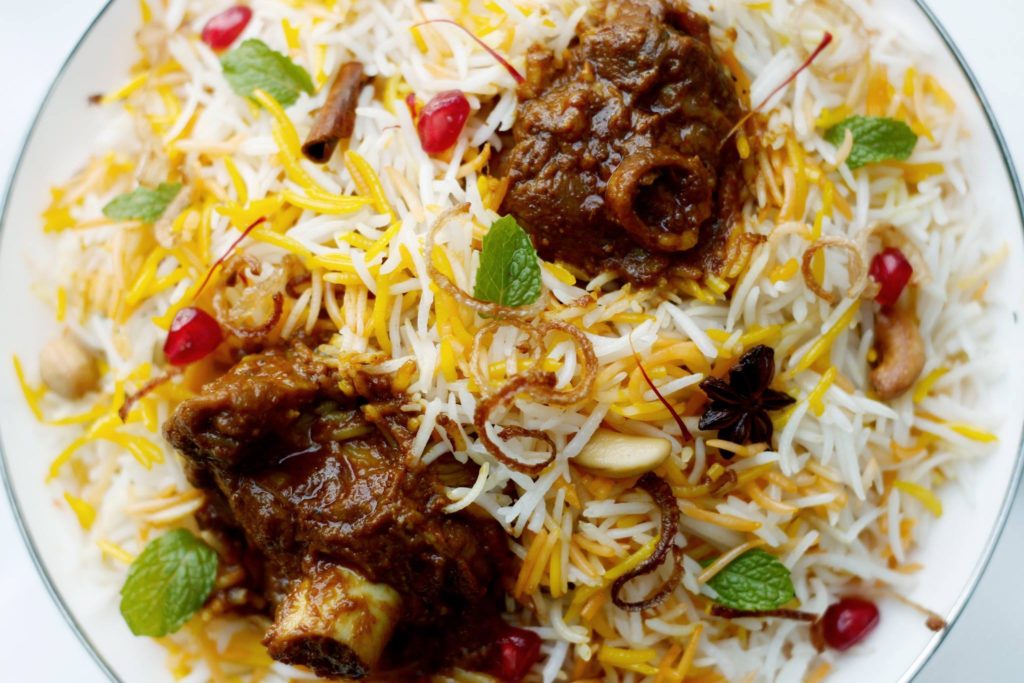 To get the necessary carbohydrates, wait, who am I kidding! Do you even need a reason to eat Mutton biryani, the Baadshah of all rice dishes?
How to foodstyle it
Serve the biryani in an ornate bowl that is supplemented by an ornate spoon. Give a lift to the bowl by placing it over a matching plate. Decorate the biryani using whole spices, fried onions, and fresh mint, that will not just enhance the visual appeal, but will also add significantly to the taste. Jazz up the raita with a sprinkle of red chili powder and jeera powder and finally top it up with a coriander sprig.
Sheer Khurma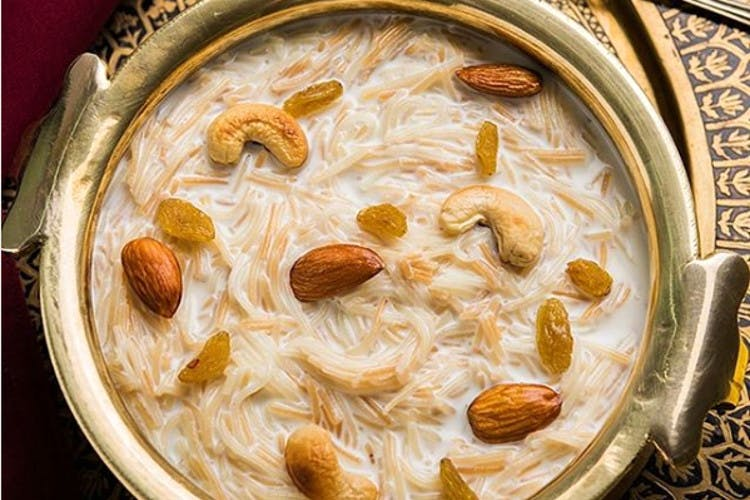 What meal is complete without dessert? And sheer khurma is a popular choice for Iftar. It's a sweet treat, packed with dry fruits, raisins, roasted vermicelli, and milk. It's usually served cold.
How to Foodstyle it
Serve the sheer khurma in a traditional vessel with motifs to produce a rich aura around the sheer khurma. Add a generous sprinkle of cashews, almonds, and saffron on top of the dish before serving.
Wrapping up the Iftar Food Styling
This list, by no means, is exhaustive; different regions make their own specialities for Iftar based on what's available locally. Due to this COVID situation, your options may be limited and that's why the dishes featured in this list are styled with readily available ingredients.
And if you have any tips on how to style food for your Iftar, do share it with us as a comment below.
Oh, I almost forgot. Eid Mubarak!