The teachers behind the food stylist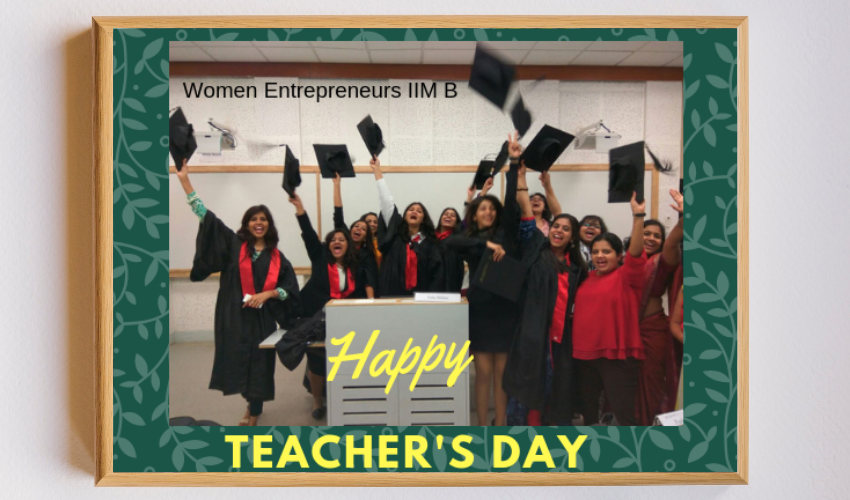 My teachers… my food styling inspirations
I was born in the artistic landscape of Bengal. Just like the soil nourishes a plant growing in it, so did Bengal nourish me – my love of food, appreciation of art and my passion was cultivated in those years of growing up in the cultural capital of India.
The Bengali love for education is only surpassed by their respect and adulation of the great teachers and leaders who came from the land. Unsurprisingly, teachers have a very exalted status and by extension, teachers day is a very important day in the life of every student. Some of my most favorite childhood memories revolve around Teachers Day celebrations.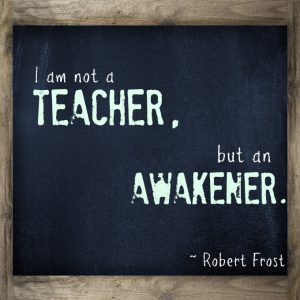 I still remember how each teachers day we would have a big ceremony in our school. For days we would prepare to showcase our talent in front of our teachers. Groups of girls would gather in various corners of the school and prepare a skit or some song and dance to entertain their teachers. These times were marked by sheer excitement, gratitude and a feeling of giving back to those who were moulding us into the best version of ourselves. There were even some people like me who, in addition to lending vocal cords to the festivities, would also cook something special for the teachers. I still remember making dhoklas for my teachers with my mom.
In that sense teachers day was of significant importance to me. It was a reflection of the gratefulness I felt towards the people who were preparing me for the journey of my life. Even today I mark teacher's day with a thank you to all the people who have played a major role in making me who I am. Although sometimes it takes a little time to really understand and acknowledge who all might have played the role of a teacher and how.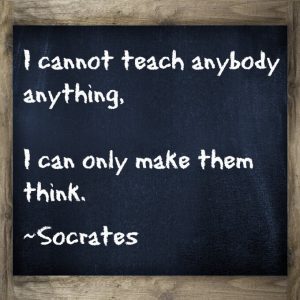 I started my working life as a qualitative researcher. A sense of unfulfillment made me quit my dream job and look for something that could add more meaning to my life. The search finally led me to 'food styling' about 10 years ago. In all these years of being a professional food stylist, I thought that I was lucky to have chanced upon the world of food styling, that it was something 'I' had developed for myself. Only through reflection did I realise that I was being led towards this path throughout my life by God and my god-like teachers. Just that did not have the wisdom to understand it.
Today I salute the 6 teachers who sowed the seeds and knowingly or unknowingly groomed me for this journey.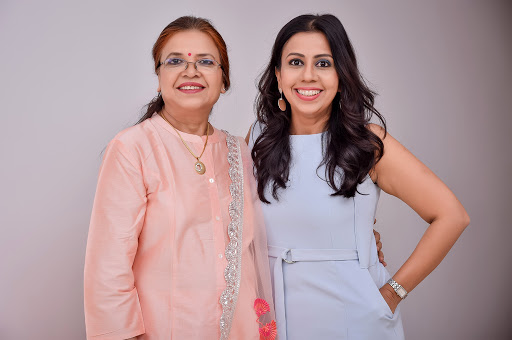 My first teacher – Ma
The first teacher for any child is her mother. My mom too was my hero, my inspiration and foremost my teacher. Ma came from a small village in Bihar and had dedicated her life to raising and educating us. When she came to Kolkata post marriage, cooking was something she took to passionately in order to deal with the new changes in her life. She would spend hours to enhance the taste of her food. Those days Tarla Dalal's cook book was her Bible. What had started as a way to deal with a new marriage and new city soon became her lifeline.
As a kid I felt that she was only doing her daily chores; but years later when I too started to cook and style food, I found myself behaving exactly like her – spending long hours in the kitchen to make sure that the food I cooked tasted great. Her profound love for food and her ability to reason the use of ingredients have added beauty to my own skills as a chef. It is due to her subconscious influence that I stopped being a mindless chef and started to question the use of each ingredient used in the kitchen. This attention to the fundamental blocks of cooking has actually bailed me on shoots while styling, whether in making a dhokla look fluffier by adding soda/eno or making a chutney look greener by adding a handful of palak along with the coriander.
I thank you Ma for this REASONING MINDSET! it really helps me to work as a food stylist globally:-)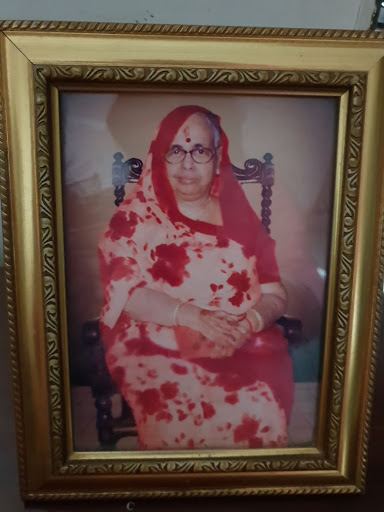 GRANDMA
My Grandmother was the life-force of our house. She was the only one who deeply understood me and my zest for life. Whenever I found myself low, her motivation would work wonders for me. Amongst all things she was fond of – it included stealing sweets from the refrigerator – she loved picking up 1 dish and making it to perfection. She had a host of illnesses and was a rather plump figure so standing and cooking in the kitchen was never her forte. Each time she wanted to cook a makeshift gas would be setup in the hall of our house and she would sit on a stool and commence. I spent hours watching her as she made gulab jamuns or rolled rotis. There was no way even one gulab jamun or roti could be different than the other. Incase it was, it was immediately kept aside.
The core of her cooking was PERFECTION and that is my core too when I style food too with a food photographer.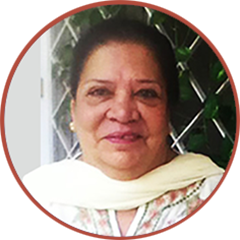 Mrs Alim's Finishing school
When I was 12 years old I was sent off to a finishing school. As I stepped into the class I was greeted by the warm smile of a lady who looked more like a mother figure than a teacher. I remember being amidst a bunch of lovely studious girls, all of whom looked as if they understood food much better than me. I was nervous, shy and intimidated. But as Mrs Alim started to talk and tell us what all we were about to learn in the class, I calmed down. I felt this was not a place where I would be judged. This was purely a place of learning and honing one's skills. A schedule with names of dishes was circulated. This was followed by huge trays of food being placed in front of us and they being mixed in order to finally craft a beautiful dish. I was stunned! This process continued for 14 days. By the end of the 14th day the shy girl had picked up some good skills destined to stay with her for life – the expertise in organizing one's cooking station and a seamless way to make a dish from start to finish.
Even today Mrs Alim's warmth is still around me and so is her guidance. When my cooks work with me the first thing I teach them is ORGANIZATION a gift that I got from Mrs.Alim. The art food styling begins and ends with Organization.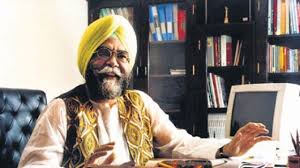 Jiggs Kalra – The chef who gifted me the art of styling food
I must admit that I was an extremely impressionable child. My parents told me stories of great leaders and I would dream of being like them. They would inspire me, fill me with energy and devotion. One such leader that life introduced me to was Chef Jiggs Kalra. There used to be a magazine in Kolkata called Graphiti magazine – a part of the Telegraph's Sunday newspaper. One Sunday morning I accidentally saw a picture of food. Actually it would be wrong to say it was a picture of food – it was a piece of food art! Never in my life I had seen food decorated like this. And if you were thinking that the food in question was some amazingly exotic dish you would be absolutely wrong. It was a humble Shahi Tukda made to appear as if it came directly from heaven. I wondered how someone could transform a piece of food into a divine creation. So I began my journey of secretly following his work in Grafiti and tearing all recipe pages. This led to massive fights at home but they did not deter me. The child in me had decided that this was the only level of food worth aspiring to. Years later when it was time for me to choose a craft, that impression of food in my head was what inspired me to look for food styling and pursue it.
It is my life's desire to meet Jiggs Kalra and kiss his hands for my first INTRODUCTION TO THE WORLD OF FOOD STYLING and PHOTOGRAPHY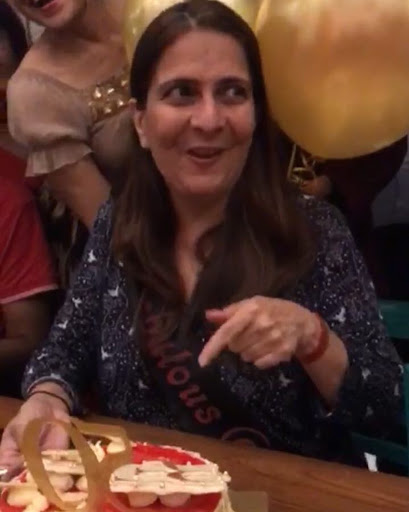 Shashi Mahesh-Sophia college
Fast forward to my stint in Mumbai. After quitting my job as a qualitative researcher to pursue my love and passion for food, I decided to go to Sophia college to study baking and enrolled in their craft course. On my first day in college I rushed to the class, with painted nails, unbound hair and stylish shoes. In came a teacher who looked warm but strict, dressed in pants and a tshirt, hair tied up and no makeup. She greeted everyone and first educated us all on the hygiene aspect of cooking food. She explained the importance of wearing comfortable clothes and shoes during cooking for safety purpose and avoiding nail paints and rings on fingers to maintain proper hygiene, sharing stories to make the lesson more relatable. This was Shashi Mahesh, my bakery teacher. Sophia College and Shashi groomed me to cook from top to bottom and ensure safety and hygiene at all times. But most importantly, Shashi taught me patience. She was everything you can dream of packed into a teacher – organized, neat, reasonable, loving, passionate, forward thinking and fun loving.
When I need to teach some team member on the set or if I have to experiment with food, I remember Shashi and exercise PATIENCE, the key to be a good food stylist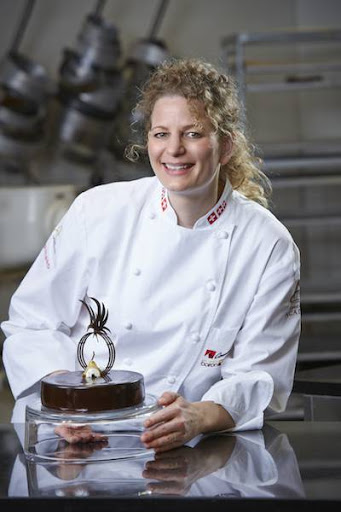 Geraldine Muller
Geraldine Muller was my teacher at Le Cordon Bleu, Bangkok. I had gone there imagining I knew all there is to cooking and found that it was nothing. Each time she entered the class I was astounded by her knowledge. She held my hand through our learning, consoled when I failed to perform to my expectations and inspired me to go beyond what I thought I was capable of. Her decoration style was natural and heart touching. Everything she touched was marked with her signature visual appeal. On the final day of my graduation from Le Cordon Bleu when I stepped on the podium to receive my certificate, it was she who whispered in my ears that even though marks said otherwise I was the best student she ever had and that I inspired her! She taught me to acknowledge my own efforts and not beat myself up. She taught me acceptance of failures in life and gave me the inspiration to embrace them and keep flowing.
Even now when things go wrong on set, I hear her soothing voice reminding me to embrace the joy of working with food. I become a child and PLAY WITH FOOD. And instead of stressing about external factors, I go crazy focusing on decorating the food like she would.
Grateful to all the teachers who gifted us their dedication.
Dear foodie,
Thanks for reading.Let me know any feedback,by commenting below.It would be an honor,to have you in my network.Feel free to connect with me if you're active on these networks. Facebook , Twitter , Pinterest, Linkedin, Instagram ,Youtube , Google+ and Behance