Strawberry And Blueberry Cheesecake Verrine Recipe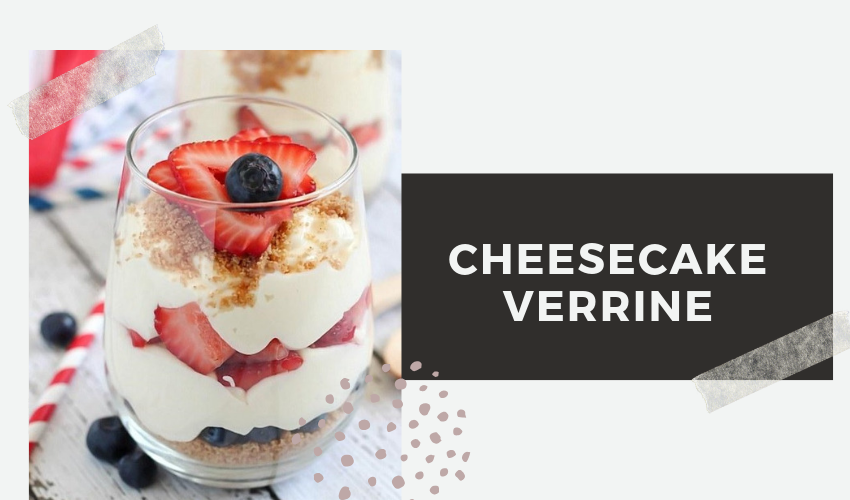 Images from his participation in the cooking competition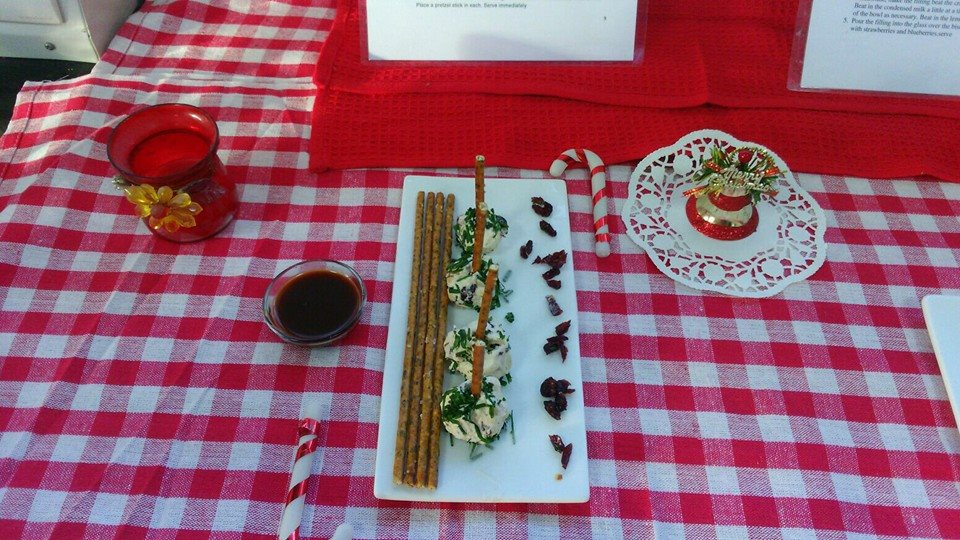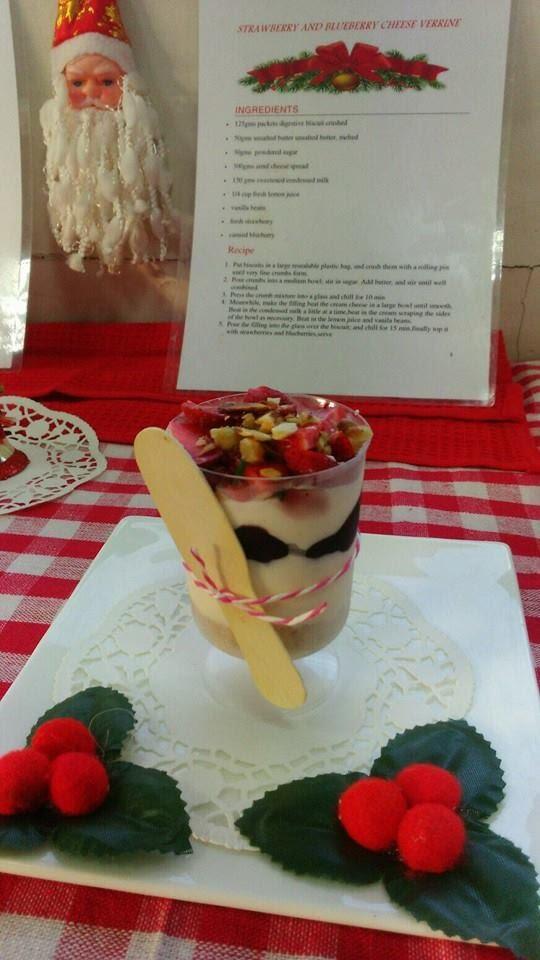 This version above was made by the Father -daughter duo for a school competition .Salute to my dentist Dr.Aditya Kulkarni and his daughter. 💗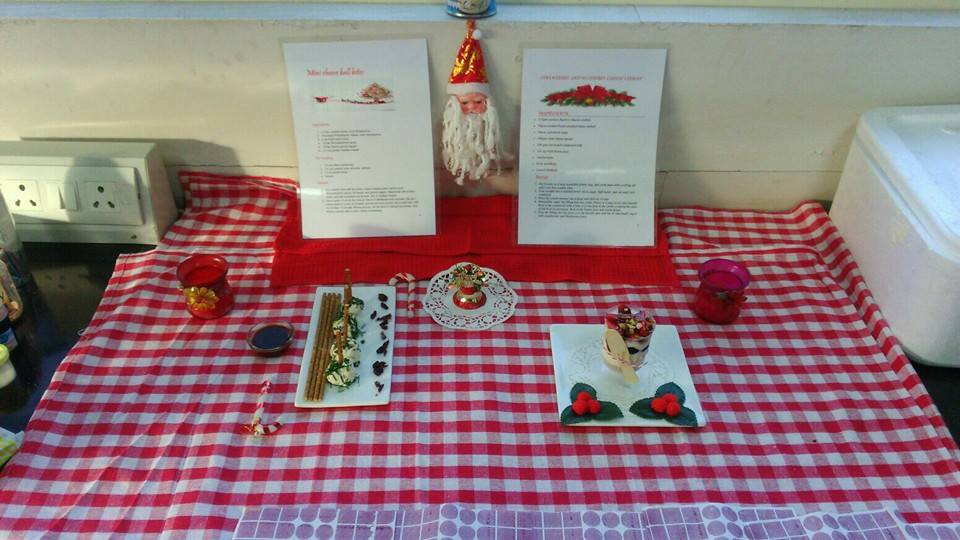 Christmas table setting
INGREDIENTS
125 gms One packet digestive biscuit crushed
50 gms unsalted butter unsalted melted
30 gms powdered sugar
300 gms cream cheese
150 gms sweetened condensed milk
300 gms of freshly whipped soya cream(Use Rich's Cream)
1/4 cup fresh lemon juice
Zest of 2 lemons
Vanilla beans to taste
Freshly cut strawberry
DIRECTIONS
Put biscuits in a plastic bag, and crush them with a rolling pin to get semi coarse crumbs
Take crumbs into a medium bowl, stir in powdered sugar, add butter and mix till the mixture forms a ball
Press the crumb mixture into a glass and chill for 10 min for it to set a bit
Now in a bowl whip the fresh cream till thick and keep aside to chill
Once the cream is chilled whisk the cream cheese filling in a large bowl till smooth, add condensed milk , lemon juice, lemon zest and vanilla beans. Finally fold in the whipped cream and then clingwrap the bowl and chill the mixture for 15 min
To serve top it up with fresh strawberries and blueberries and put a sprig of mint leaf on top.You may avoid blueberry incase you are unable to arrange for the same
To assemble put blueberry over biscuit and pipe the cream cheese filling into the glass over the fruit.Now repeat this pattern using strawberry chill for 15 min.
Dear foodie,
Thanks for reading💗. Let me know any feedback,by commenting below.It would be an honor,to have you in my network. Let's connect if you're active on these networks.