Separated by names united by taste this Ganpati-Patholis and Ukdiche Modaks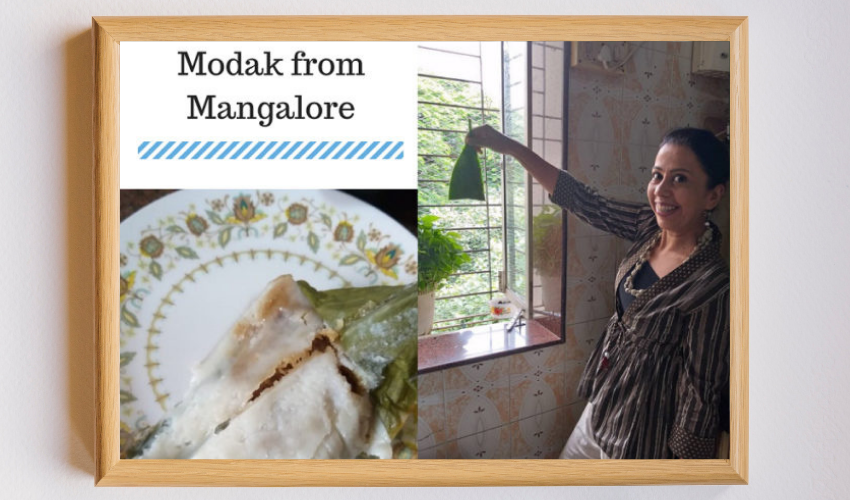 I grew up in Kolkata- the city of food, art, culture and ingenious Durga puja pandals. Ganesh Chaturthi and I were separated by land, ocean and different celebrations until I moved to Mumbai for work. And I have lived here for 14 seasons of Ganesh Chaturthi and 10 out of 14 seasons I have done foodstyling here. Yes, if summer, monsoon, winter are seasons, in Mumbai Ganesh Chaturthi is as an extra season of great festivity, food and bonhomie. But Mumbai being a potpourri of people from different regions, will always surprise you with a new cultural experience.
Sometime around last week, on my way home late after a hard day's work, I was talking to a friend about the wonderful evolution of the humble Modak in the last few years that I have witnessed during Ganesh Chaturthi in Mumbai. My friend told me about what makes her family Modak a culinary hit with her neighbors. The Modaks they made at home were similar to Ukadiche Modak, only with a regional twist. These Modaks were called Haldikolyanche Patholi.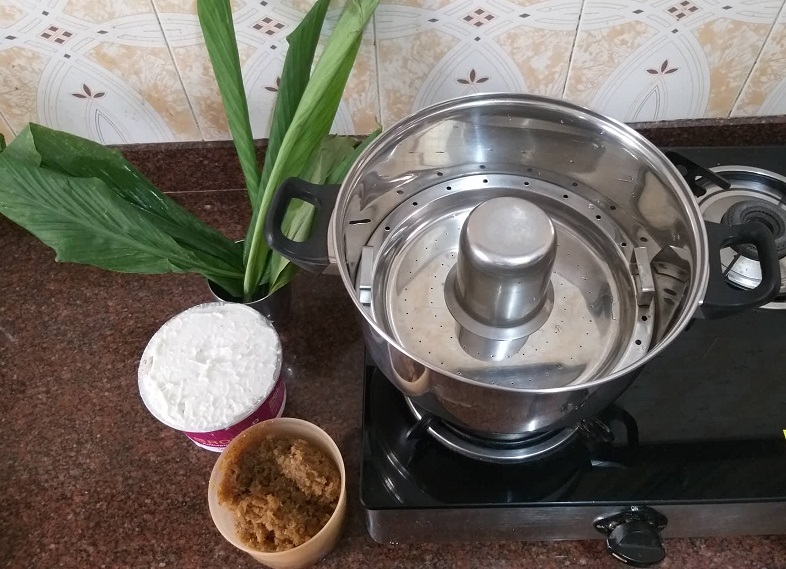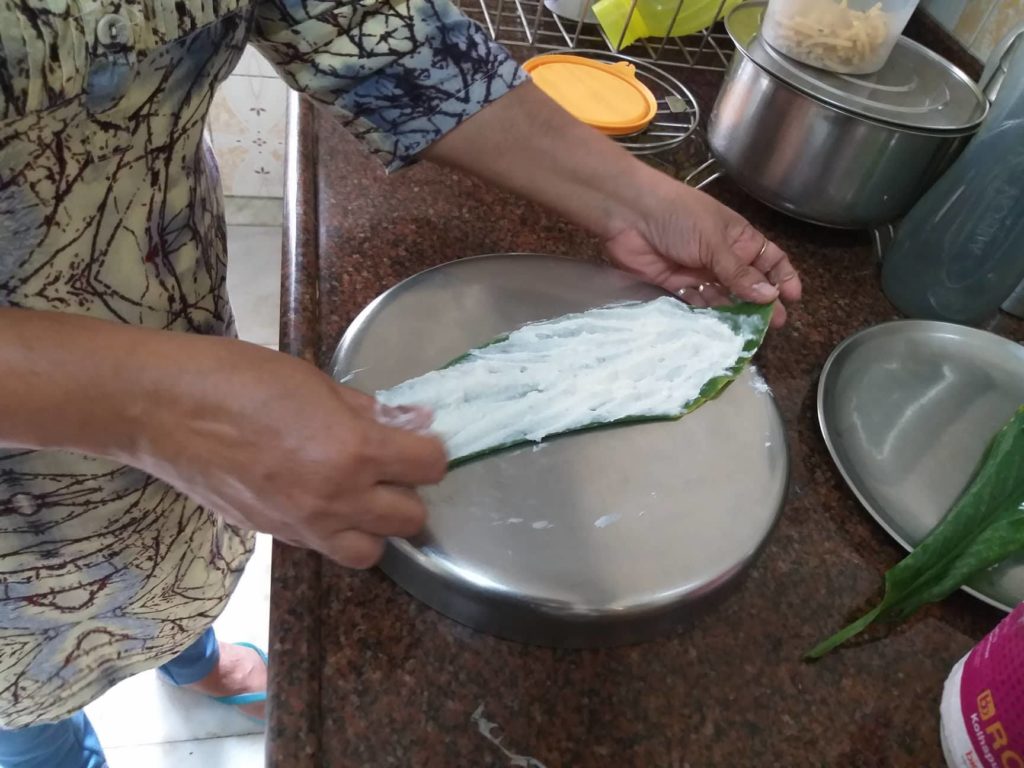 A Little bit about Patholis
My friend told me a little bit about Patholis, by then the food stylist in me was totally and devotedly awake. Haldikolyanche Patholi is a Mangalorean sweet dish steamed in turmeric leaves. Patholi in Konkani means a steamed pudding. Turmeric leaves are available in abundance during the monsoons, and Konkani cuisine takes full advantage of these leaves during this season. Many dishes are made wrapped in turmeric leaves, one of them being Patholis. The Patholis are very similar in their nature to what we call Modaks. While Modaks are in the shape of coconut and may have a slightly thicker shell, Patholis are way thinner and don't take the shape of coconuts. Instead Patholis take the shape of the turmeric leaf in which they are folded to be steamed. This makes the outer covering thin, through which the delectable golden brown of the grated coconut and jaggery mix can be seen. Jaggery and coconut have great religious significance for Hindus and is generally, consumed to herald a new venture or to share good new with family members. So these are two items which are regularly found in offerings to Gods across states.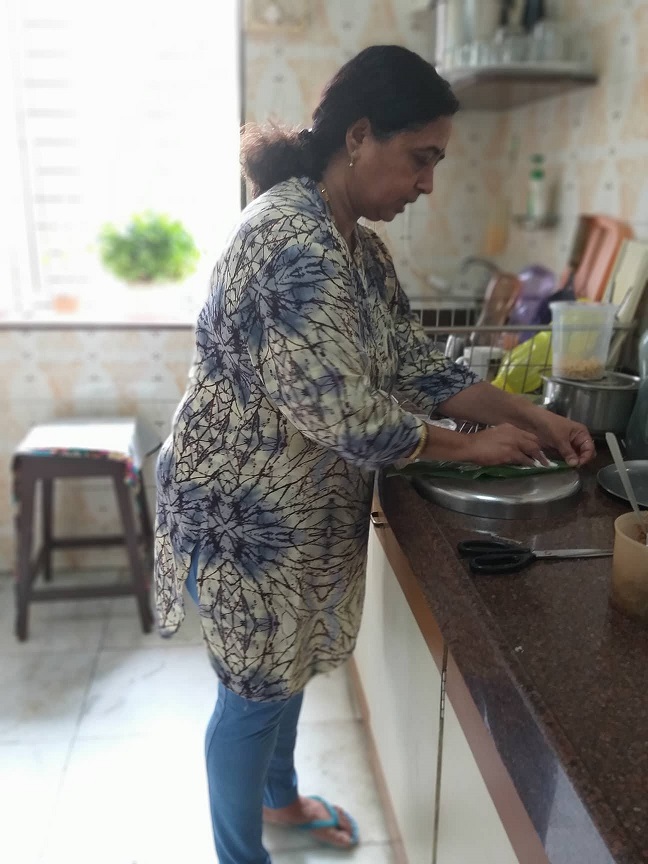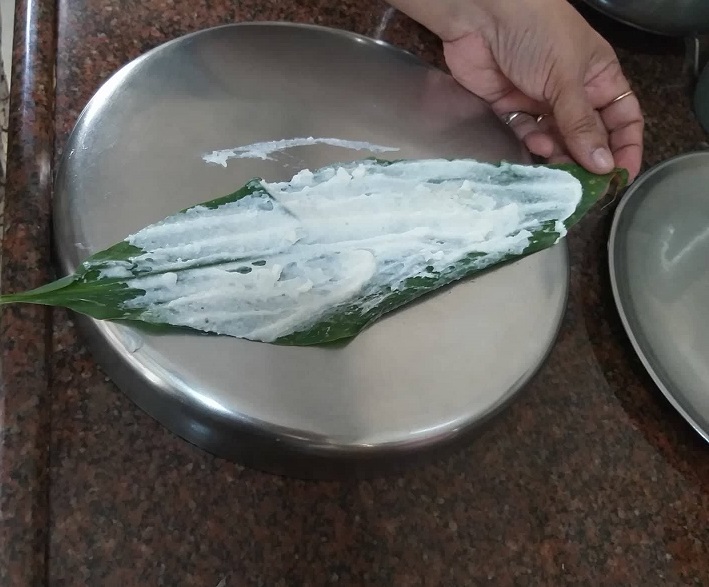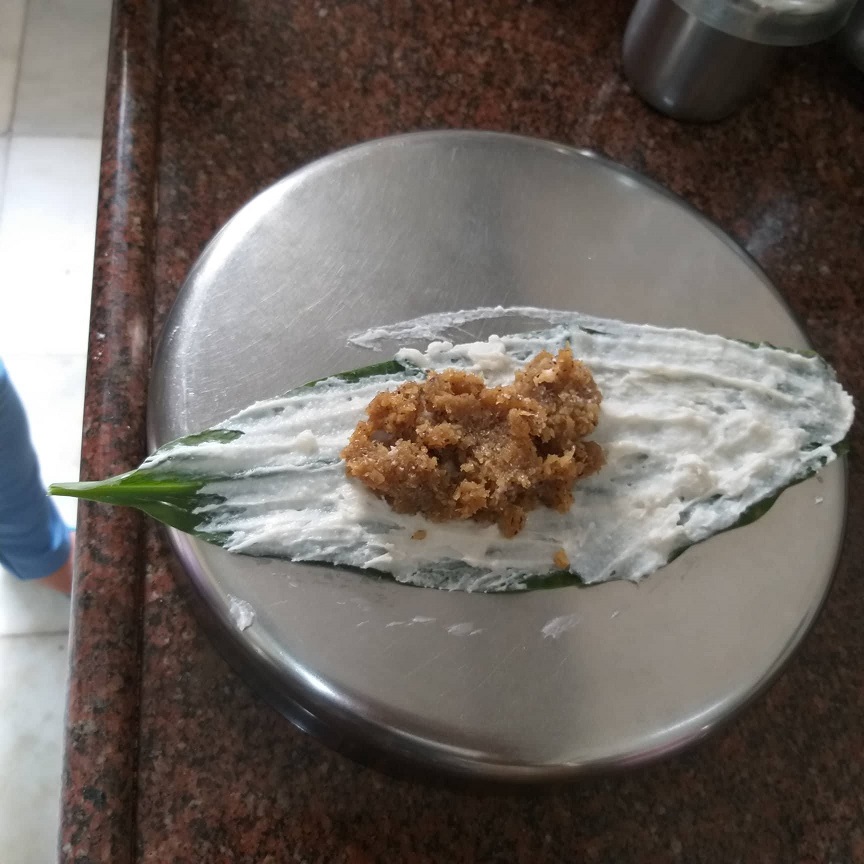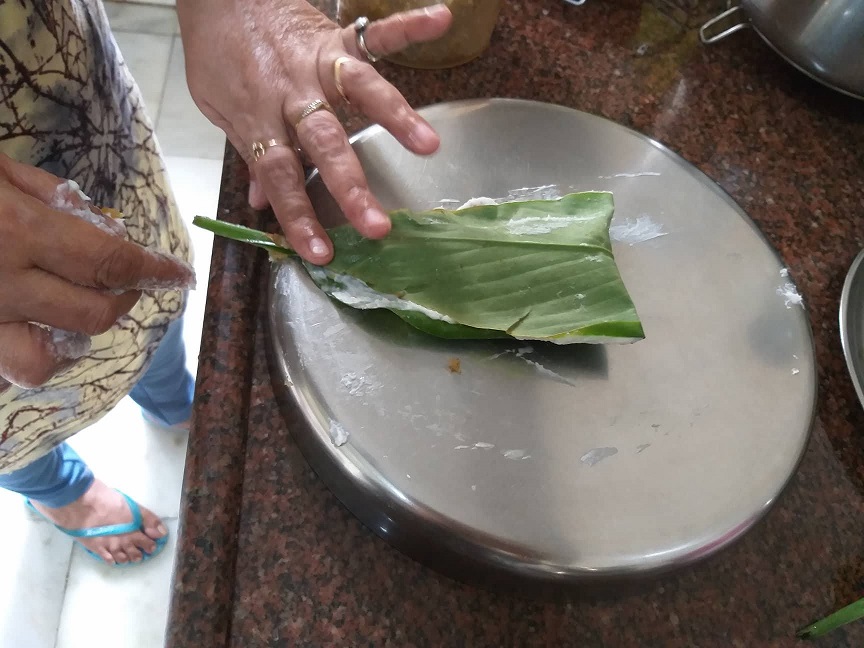 Patholi is not Fast food it is Food for Gods
Even as my friend was telling me all this, I could mildly catch a whiff of the turmeric leaf-infused Patholi aroma in the air and feel the mildy chewy but grainy texture of the jaggery and coconut filling in my mouth. I had to have them! Of course, the food connoisseur in me wanted to taste the Patholi desperately, but the food stylist in me had to watch this novel way of making 'Modaks' first. I half begged my friend to show me immediately not mindful of the time of the night or how tired I was after a long day's work.
My friend had to calm my taste buds and a learner's curiosity before telling me that Patholis are not made on random days, but only as an offering to god. Though Patholis, unlike Modaks, are not exclusively offered only during Ganesh Chaturthi, but also during Naga Panchami, Gowri Pooja and Ananth Chaturdashi and other festivals in the holy month of Shravan. I had to wait for an occasion, and the Gods were kind. Krishna Janmashtami was only a couple of days away.
How I feasted my eyes on Patholi being made
My friend invited me to visit her at home to watch the process of the Patholis being made on the day of Janmashtami. After the cursory greeting I was quickly taken to the kitchen. When I was standing in that tiny, aamchi Mumbai kitchen which had made a small space for a udupi Krishna photo and a statue of Bal Ganpati, I knew I had come to the right place. My friend's mother was kind enough to let me stay in the kitchen to watch the process unfold, or get wrapped in our case. First, soaked rice was ground into a thick batter. This batter was spread thin on a turmeric leaf mildly greased with ghee. Then, jaggery and coconut filling was placed carefully along the spine of the leaf. The leaf is then folded over vertically along its lengths onto itself. This delicate dish is placed in steamer and allowed to cook for some 15 minutes.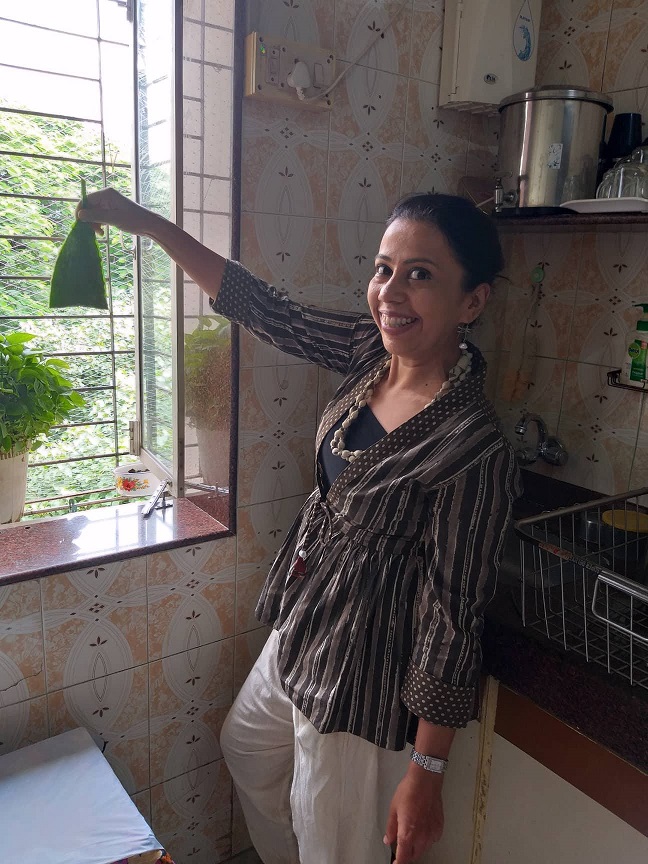 The aroma of the leaf added an additional layer of taste to these konkani 'modaks'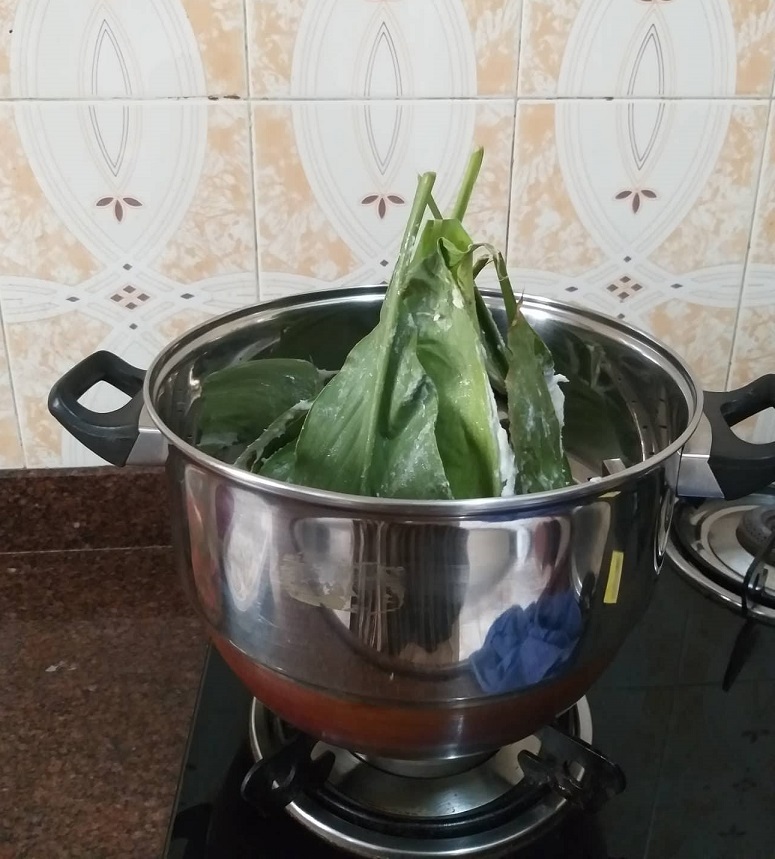 The deliciousness of the Patholis
When it was finally time to unveil these Patholis after the naivedya, I was able to behold these wonderful Patholis, smell the aroma of the turmeric leaf filling up the entire house and eat the Patholis for real, not just in my food-imagination. The tart flavour of the turmeric leaf was unmissable in every bite that i took of the Patholi. The aroma of the leaf added an additional layer of taste to these konkani 'modaks'. Also, since the Patholis were very thin, the moist coconut and jaggery filling makes the outer rice coat taste softer. These Patholis were no different than our Ukdiche modaks.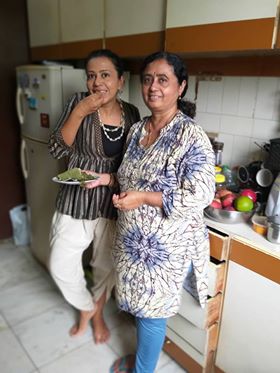 The traditional Ukdiche modaks are made by stuffing coconut and jaggery filling in the rice flour dough balls.These balls are sealed,shaped and steamed so in that sense the traditional Ukdiche modak and Mangalorean Haldikolyanche Patholiare similar.A rose by any other name is still a Rose. The same with modaks, different people have given it different names, but they all are ultimately, Ganpati's favourite food.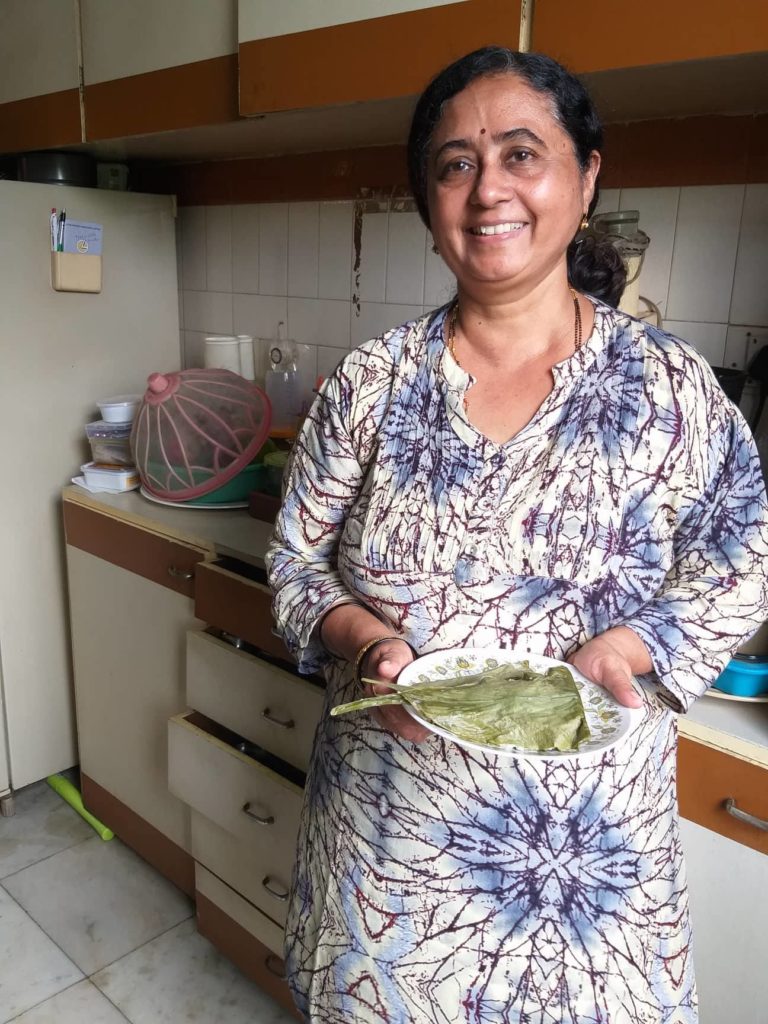 Plate of Patholi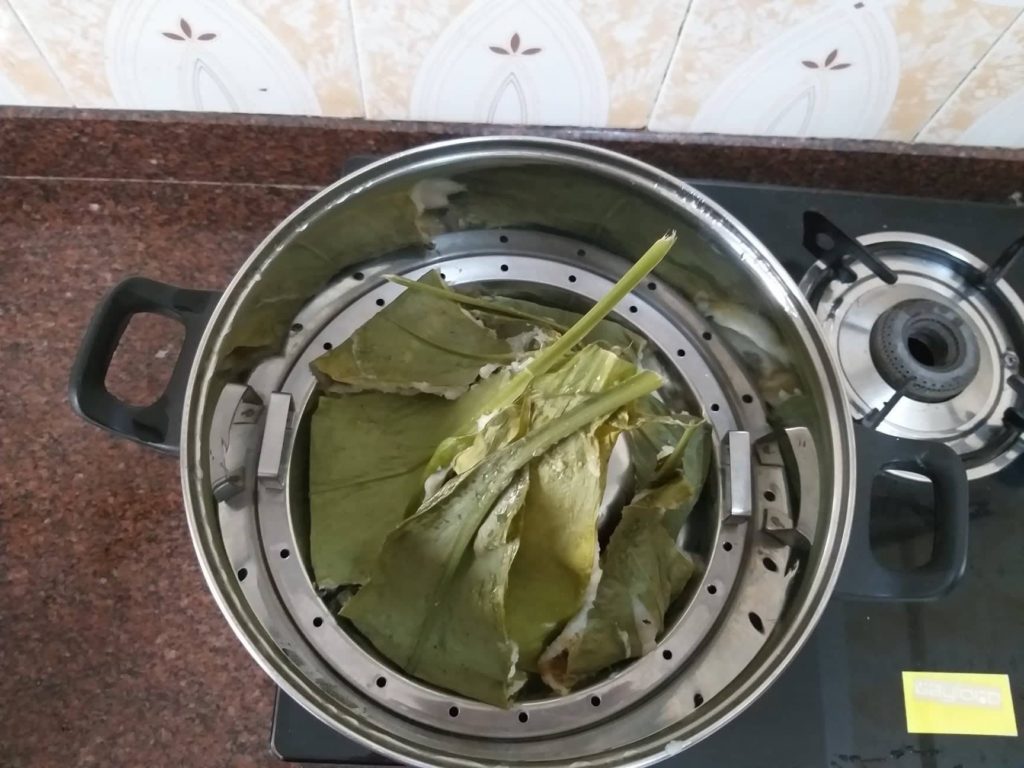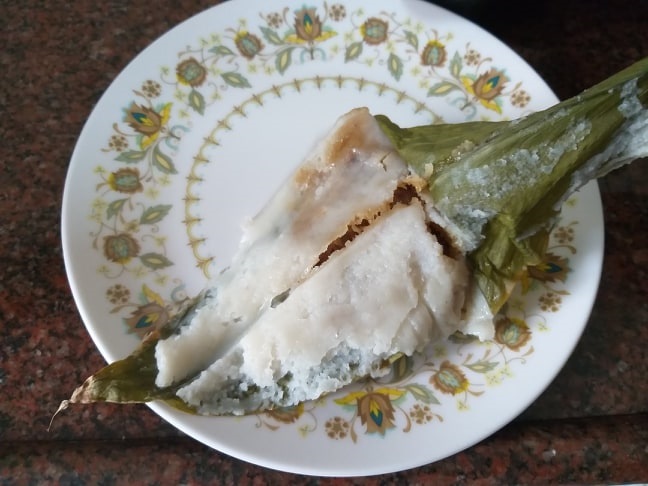 My lesson learnt

As I was standing in my friend's living room tasting the Patholis and busily making plans in my head to offer this new variant of 'Modak' to Ganesh this Chaturthi barely a fortnight away, I realised something profound. Here I was in my ignorance trying to offer something 'new' to Ganesha, but Ganesha, the God of knowledge and wisdom, was the one who offered me something new. All I had to do was casually talk about his favourite dish and Lord Ganesh took me on a trip to tell me he wanted this 'Modak' too this year. He also introduced me to the prospect of a whole array of dishes that could be made by steaming in turmeric leaf. I also got a few handy food styling ideas from her family.More on that later. For now, Ganpati Bappa, Moriya!
Gift your loved ones glittering modaks and glittering knowledge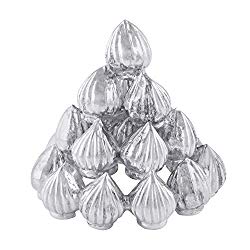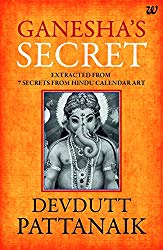 Dear foodie,
Thanks for reading.Let me know any feedback,by commenting below.It would be an honor,to have you in my network.Let's connect if you're active on these networks.