Ukdiche modak with a twist this Ganesh Chaturthi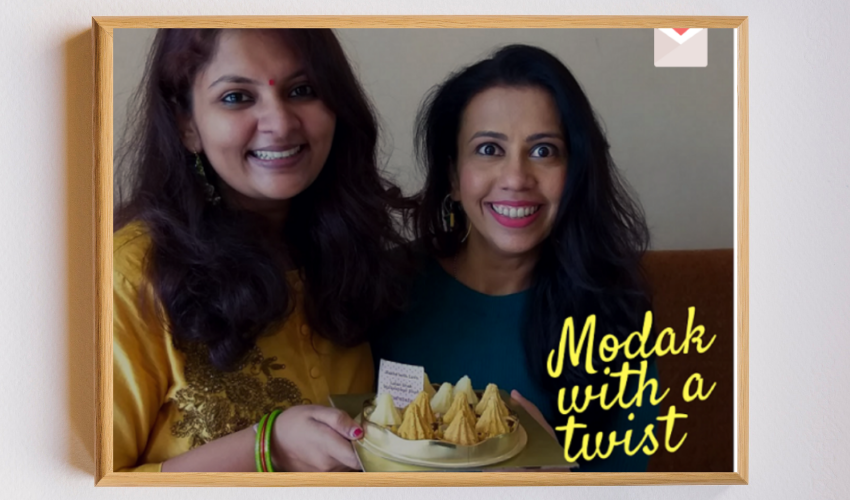 http://foodpreneur Ukdiche modak with a twist this Ganpati
Ganesh Chaturthi is a festival that marks the birthday of Lord Ganesha, son of Lord Shiva and Parvati. It is the most anticipated Hindu festival celebrated across India. However, the scale of celebration here in Maharashtra, is simply overwhelming. Having lived in Mumbai for about 14 years, I always loved the energy and enthusiasm with which people celebrate the festival here. With the Dhol-Tasha Pathaks, traditional dances and soaring chants of mantras in his praise, people celebrated his homecoming. To seek blessings of the Lord of wisdom, prosperity and good fortune, people bring home his small clay idols. As a ritual he is offered coconut, jaggery, modaks (in counts of 11 or 21) and red shoe flowers. Modaks which is a sweet, shaped similar to a coconut (sacred bhog) and the folded palms like the 'Namaskar', is offered as bhog and eventually served as prasad to all the devotees.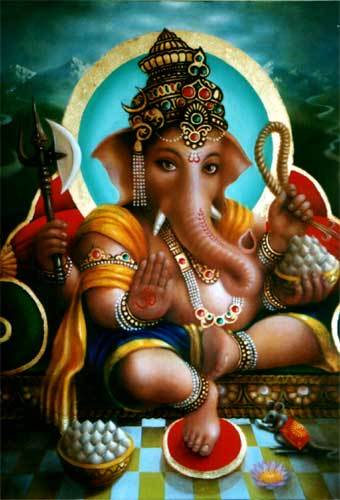 As per mythological scriptures it is said that Lord Ganesha loved modaks. While some stories in the scripture claim that modkas were offered to him by a sage's wife Anusuya to satisfy his hunger, some stories claim that modak was his reward for proving the true meaning of sincerity and devotion to his mother Parvati. During this occasion, you will find a variety of modaks in various stores, ranging from traditional besan modak to contemporary styled chocolate and marzipan modaks. However, Ukadiche modaks are the traditionally ones that are offered as Bhog to the Almighty. Ukadiche modak is steamed rice flour dumplings that comes with fillings of grated coconut, jaggery and served with a drizzle of pure ghee and mildly sweetened coconut milk. This traditional homemade sweet, is very a popular Maharashtrians delicacy ,known to have a very short shelf life.
For years having indulged the Ukadiche modak, it saddens me, that the sweet had low shelf life. So, in a quest to unravel the mystery behind enhancing its shelf life, I happened to read about this foodpreneur named Lalan Shah who offers Ukadiche modaks with a twist! Intrigued about her offering that guarantees an extended shelf life to the modak, I decided to personally a visit her. The day we reached her address, we were warmly greeted by a very bubbly and cheerful lady, wearing a beautiful smile on her face. Introducing herself as Lalan Shah, she invited us to her home. After the initial cordial conversation, Lalan slowly opened up to us about her life and career. A commerce student, studying CA, one fine day decides to quit her job and pursue her passion of baking. She explains that, it was these series of events during her trip to Leh that made her realize that her true calling was to bake and not accounting. She decided to spend the rest of her life, following her dream and passion of baking.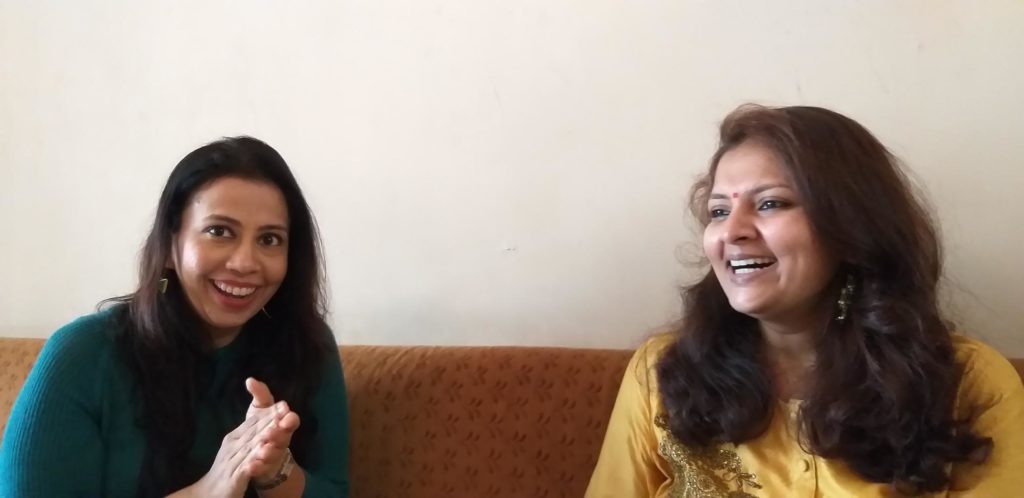 Further narrating her culinary story, she goes on to explain how her strong devotion to Lord Ganesha actually led her to pursuing her dream with complete confidence. As a devotee of Lord Ganpati she went to the Icchapurti pandal in Mumbai's Fort area to seek blessings and strength from the Lord to follow her passion. And as if were to say her prayers were answered, she happened to taste these delicious Ukdiche modak in her sister's home, who is married to a Maharashtrian. Ukdiche modak which is a specialty of her sister's mother-in-law, left her speechless with its taste. Knowing that these traditional modaks have a short shelf life, she invented this special kind of Ukdiche modak with a twist! So, by eliminating the steamed rice flour layer, Lalan gives a fabulous contemporary twist to the modak by simply coating melted chocolate on the traditional filling of coconut and jaggery. Today she offers this unique Ukdiche modak guaranteeing an extended shelf life.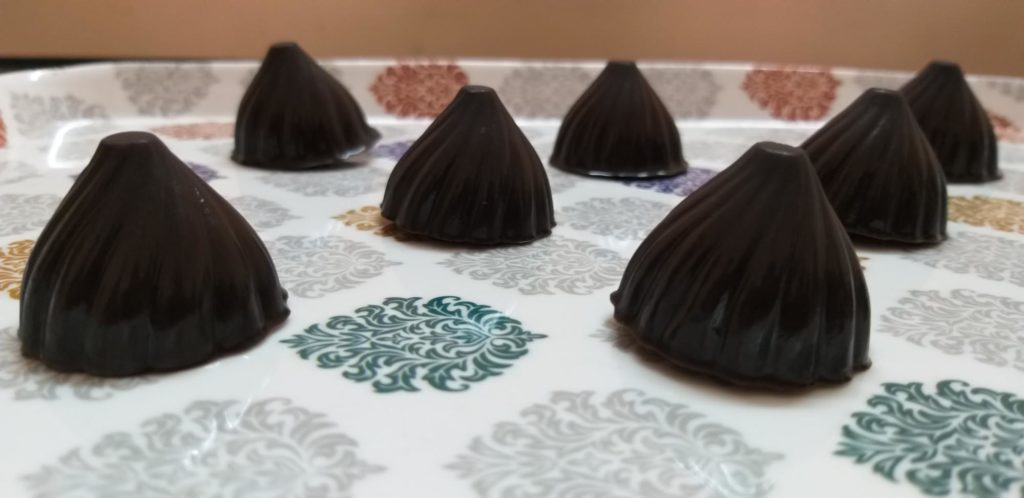 Currently, power housing as a one-man army, she handles all the orders by herself. She works late in the night completing her orders with great amount of dedication and sincerity. Despite her exhausting schedules, driven by passion, she tackles every challenge thrown at her, no matter what. Breaking all the stereotypes, Lalan Shah set up her business "Baked with Love" and began offering a wide variety of modaks during Ganesh Chaturthi. With a formal education from Sophia college, she even began taking up orders for birthdays and weddings during the rest of the year. Lalan believes that her business isn't just any venture selling cupcakes and pastries, but rather an experience that she is offering her clients.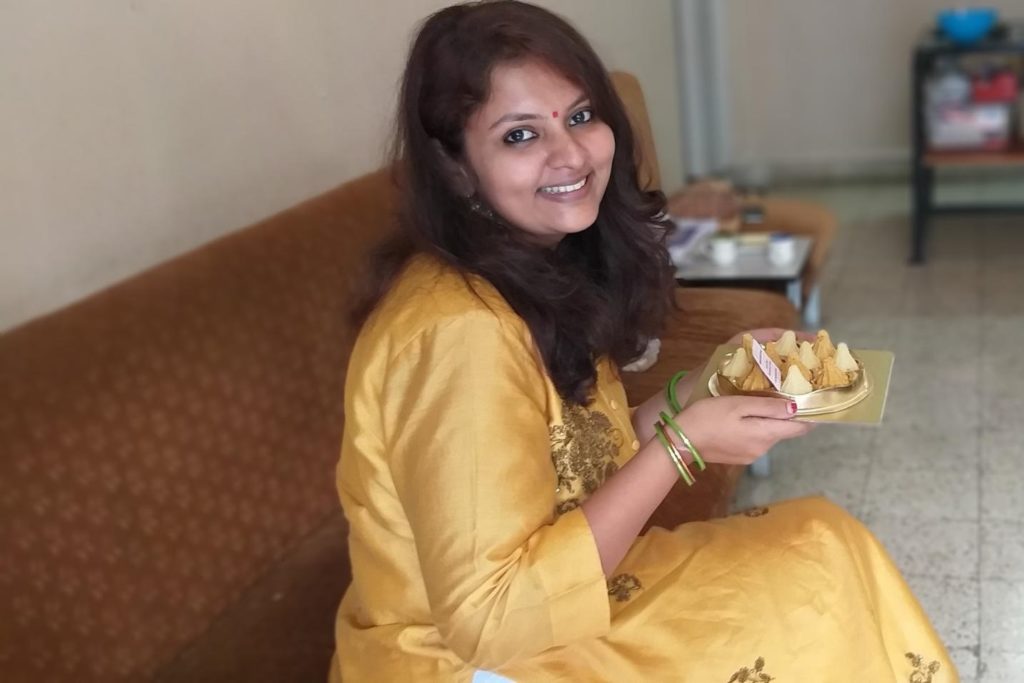 This year, for the festival of Ganesh Chaturthi Lalan is offering an assortment of Ukadiche modak, Rava modak, Besan modak, Double chocolate modak, and Nuts over Dates. To add to this, she also offers sugar less modak, made out of a variety of roasted nuts, dates and coconut. Lalan said she keeps introducing new flavours of modak to her line of offerings each year. She further explains that, as her devotion to Lord Ganesha, she personally completes all the orders of modak by herself.
We tried some of her speciality modaks and frankly speaking they were truly a delightful treat to our taste buds.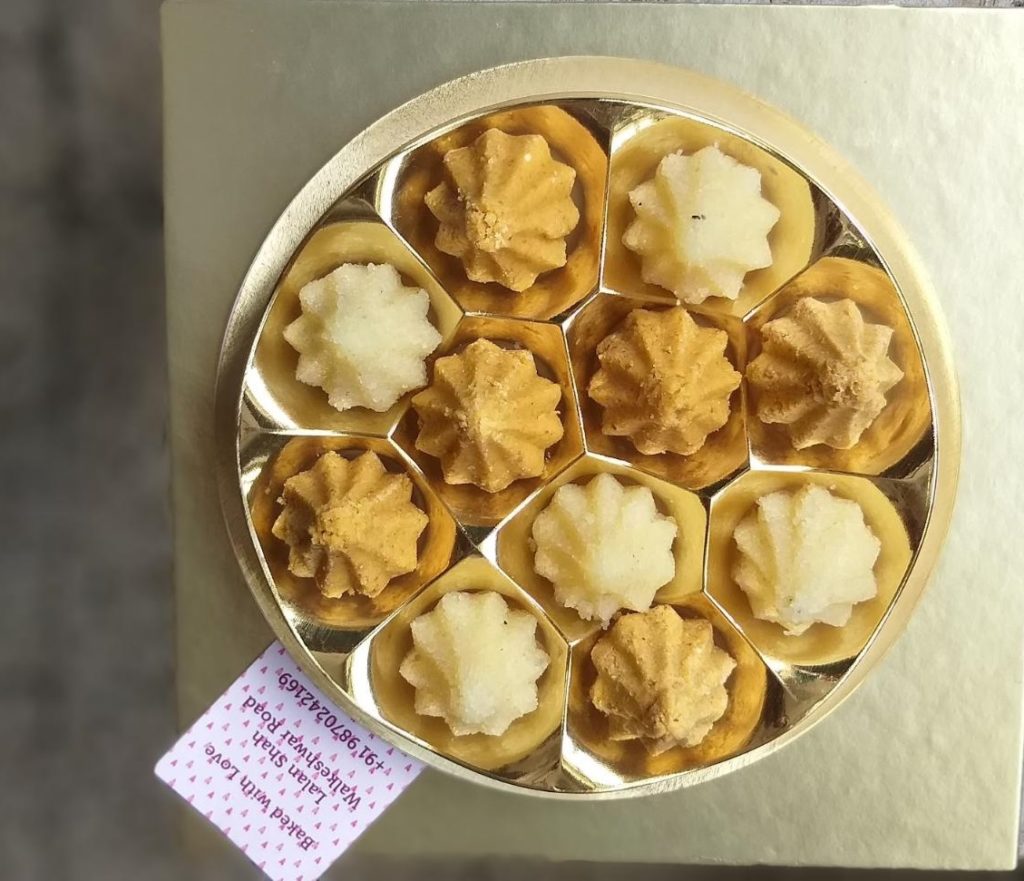 Besan Modak- So, we first tried our hands on the yummy Besan modaks and I must say that the very first bite into it reminded me of my granny's home-made besan ladoo. Yellow in colour and soft textured, these super appetizing besan modak just melts in your mouth. Having a bite into this besan modak literally lit up our faces with impish glee.
Rava Modak- After binging on besan modaks, we then tasted the rava modak and to our delight, it was as heavenly as it could have tasted. It was these small delicate modak made of rava/sooji that absolutely tasted wonders. Personally, after having her modaks, I would say that keeping my hands off the plate was really difficult.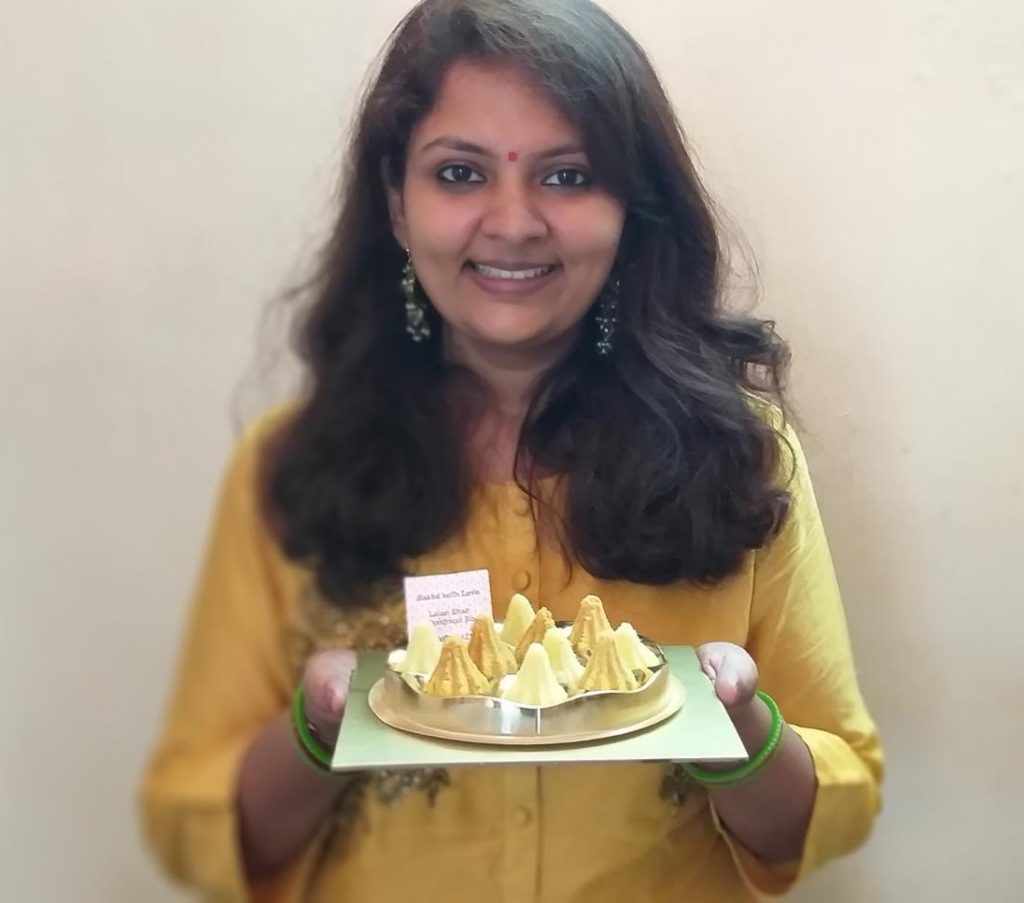 Double chocolate modaks– Apart from the traditional modaks, we even tasted her double chocolate modak. With the subtle taste of roasted coconut and dark chocolate, gave the entire modak a delightful contemporary twist. Made of cocoa powder, desiccated roasted coconuts, condensed milk, sugar, melted chocolate, and milk, these rich in flavour, luscious modaks left us drooling in seconds. Super chocolatey in flavour, this lip smacking modak will surely leave you asking for more.
Ukadiche modak with a twist- Last but not the least, we got a chance to indulge in her speciality Ukadiche modak with a twist! These modaks were a wonderful invention by her to extend the shelf life of the traditional Ukadiche modak. The entire dumpling is made of melted chocolate and the filling to this wonderful outer layer is the authentic filling of the Ukadiche modak. This classic fusion of traditional and contemporary flavours makes it a heavenly piece of indulgence.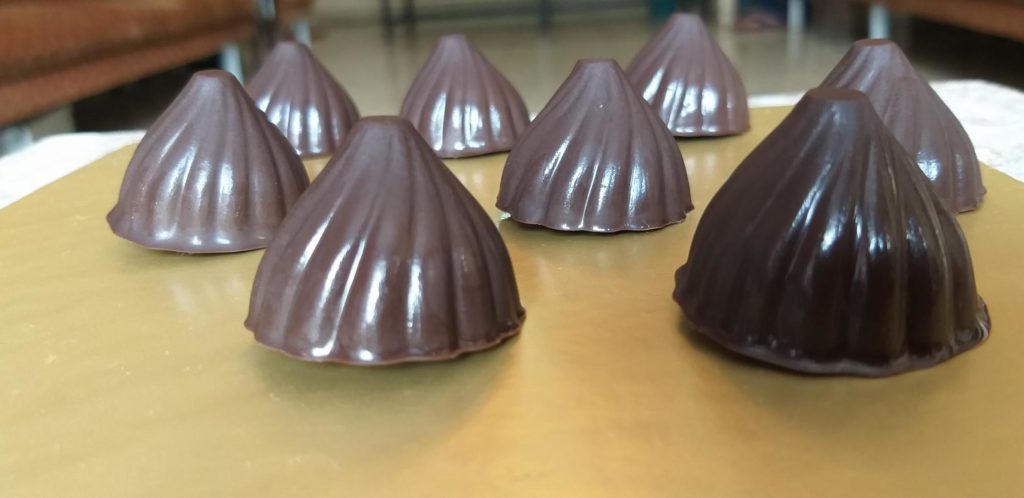 In my personal opinion, I have never tasted any made-to-order modaks as fresh and as homely as her range of modaks. Get your hands on some of these interesting variations and tell us which one did you like the most. If you wish to place an order with her you can simply call her on her given number .Since these are all made to order modaks ,you can only have them delivered to you once they are freshly made. So, if you wish to have them delivered to you on Ganesh Chaturthi, then do place your orders in advance.
Lalan shah who is otherwise a cheerful passionate baker, we saw a very different side to her personality during her performance in the local Pathaks. She had invited us to witness the thumping performance of her Pathak group at Lower Parel. In a completely new avatar, as a strong personality wearing a white dress with an orange scarf, carrying this huge 25 kg dhol she was all geared up for a spectacular performance. Having personally witnessed her performance, playing the resounding beats of dhol with full exuberance and enthusiasm, she seemed like a true devotee, completely immersed in the devotion of Lord Ganesh. Her passion for baking and her strong devotion to Lord Ganesh truly makes her a one of a kind foodpreneur.

Inspired to make your own modaks?
Here are a curated shopping list of things needed, to make your own modak magic happen.
1.Modak Flour 2.Modak Moulds (Plastic Mould, Set Mould, Silicone mould) 3.Jaggery 4.Saffron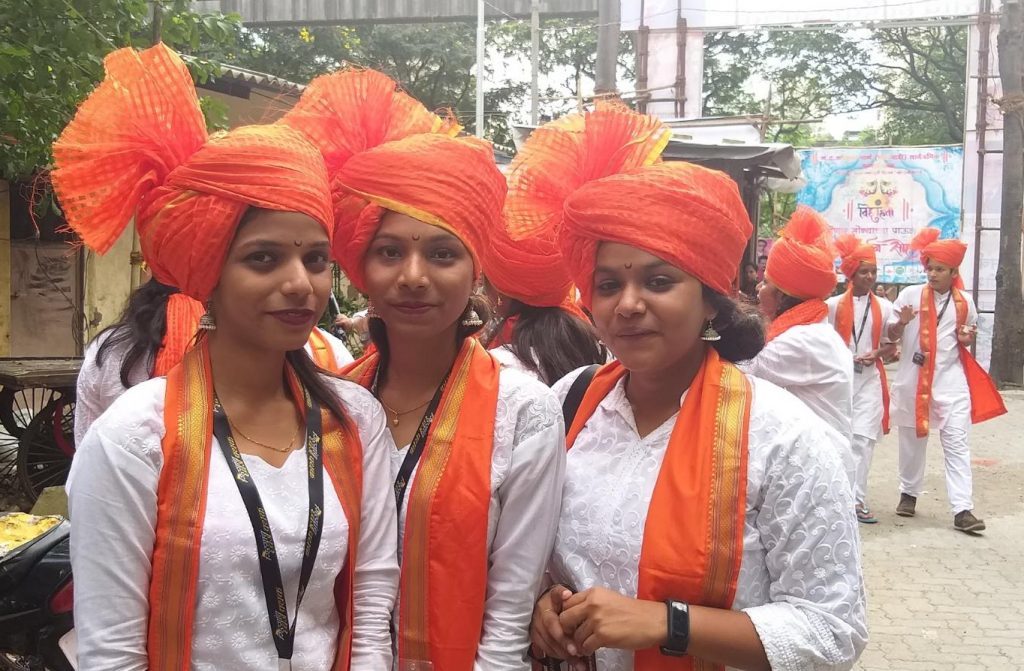 Dynamic Maharashtra women ready to perform for Lord Ganesha
Gift your loved ones glittering modaks and glittering knowledge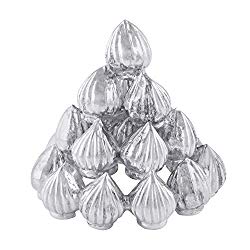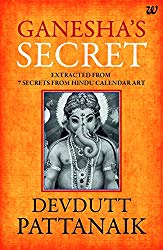 Dear foodie,
Thanks for reading.Let me know any feedback,by commenting below.It would be an honor,to have you in my network.Let's connect if you're active on these networks.