Media Coverage of Food stylist Payal in Ginger it up Magazine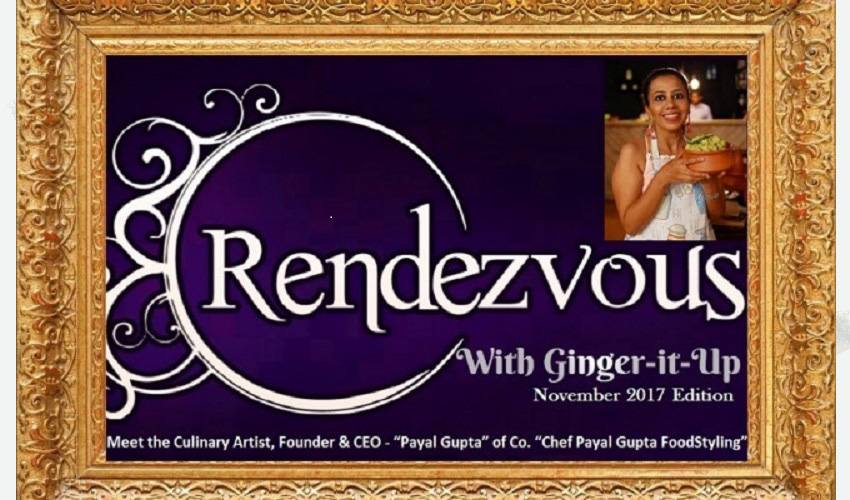 Have you ever drooled over a tantalizing photo of a burger in a food magazine or a TV commercial of hot-fudge sundae with vanilla ice cream and a cherry on top, served in a frosted glass? I'm sure that just the sight of such a picture must have triggered a sensory response at least once in your lifetime. Have you ever wondered how could you virtually feed your eyes through those enticing pictures even without tasting it? Behind the camera, there's a whole team of people working to make that pizza look as hot, crisp, cheesy and scrumptious as it is in our imaginations. And one of the most important person on that team is the food stylist. A Food Stylist is like a makeup artist for food.
I have been fortunate to get introduced to one of India's most talented and leading Food Stylist Chef Payal Gupta. I still remember the day we had a small chit-chat over Linkedin where I left a comment on her article. I was so enthused with her passion and instantly invited her over the Rendezvous. It is an absolute honor that she agreed to accept my invite.
Chef Payal is a Researcher, a Chef, a Food & Floral Stylist and an Entrepreneur. Her job is to turn a real-life dish into an enticing image which looks like as if it's about to leap off the page and into your mouth. Knowing what she does sounds so exciting and interesting but this dream career hasn't come to her so easily. It wasn't a cake walk for her. To fulfil her dreams, Chef Payal lost almost everything in life starting from losing her financial stability to even her married life and took a rebirth as an Entrepreneur. Her passion, dedication & hard work took her to new heights that she always wanted to achieve. She is a true example of Resilience who proves that a woman has all the rights to give importance and priorities to their own self-esteem and career. Let's know about her journey through this interview.
A very warm welcome to the very talented and inspiring Chef Payal Gupta on 'Rendezvous with Ginger-it-Up'! It's an honor for me to have you on 'Rendezvous with Ginger-it-Up' Series.
Mani: Tell us something about yourself and your family?
Payal: Thanks Mani for this opportunity. My name is Payal Gupta. I am married and I live in Mumbai with my husband .By profession I am a chef, food and floral stylist.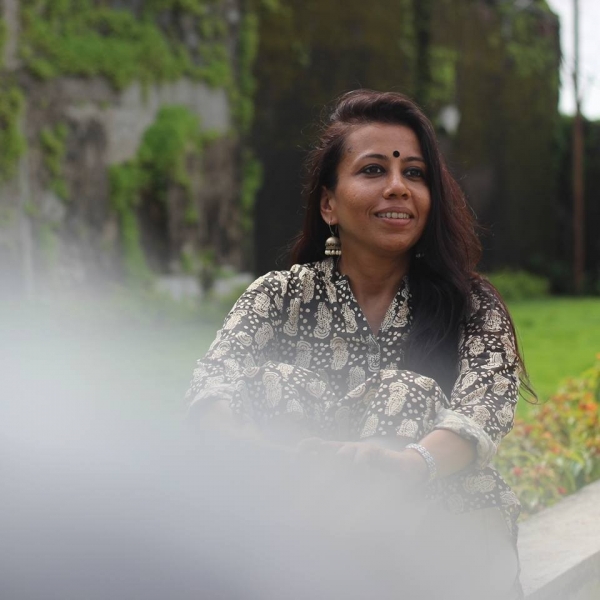 Chef Payal Gupta – India's Leading Food Stylist
I was raised in Kolkata in a joint family setup and studied there till my college years. Post that I moved to Mumbai in search of Job prospects and have been in Mumbai since 2004.My mother is a homemaker and dad was a businessman. My father in law is a professor in Dehradun and teaches Logistics. My sister in law(Husband's sister) is a quality control trainer for Pizza Hut. My own brother and sister in law run a restaurant and catering unit out of Bangalore. My sister is a storyteller cum Dietician and works out of Hyderabad while my brother in law works for Google. Food is a common thread amongst family members and we all enjoy eating and conversations about food.
Mani: You graduated from IIMB having attained education in Entrepreneurship. Tell us more about your studies and your initial career?
Payal: My days at IIMB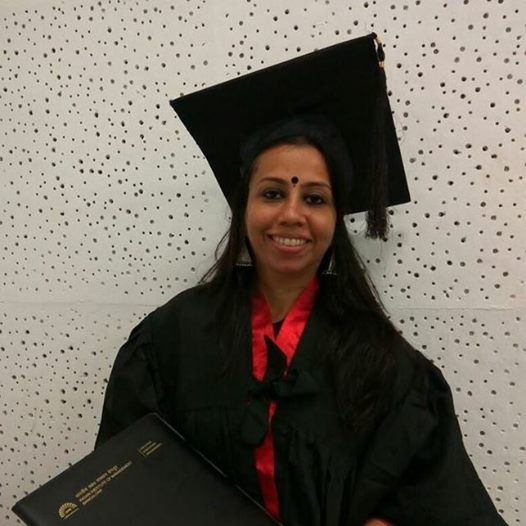 Chef Payal Gupta – India's Leading Food Stylist
I was selected amongst 35 other women in India to do a woman entrepreneurship program in IIM Bangalore in 2016. This program aimed to help woman make their current business models stronger. I had applied for IIMB as I felt that I had come to a place in my career where I was a bit unsure about how I should take my business ahead. At that stage I needed expert advice and outsider perspective and IIMB just did that for me.
Going back in time to my earlier days of studies
I was interested in arts as a kid. I was sent to an art school near home from the age of 7 yrs. I started taking interest in cooking food from the age of 12 yrs and studied a lot of food under chefs in Kolkata. By the time I was 17 years old I was teaching other women how to cook. All through my childhood, I used to follow Jiggs Kalra's work through Telegraph magazine's Sunday column and I strongly believe that in a silent way his work inspired me to take my current profession up. As far as my academic career is concerned my initial schooling till 10th standard was in Ashok hall, Kolkata. I then finished my high school in Modern High School, Kolkata and BSc in Economics from Kolkata University in 2002. Post that came to Mumbai in 2004. Here I worked as a qualitative researcher for 4 years post which I decided to quit everything and study to be a food stylist. Initially I was unclear about how I should achieve my dream of becoming a food stylist as there is no school in the world to impart this stream of knowledge professionally. Hence I thought I must start from basics and first learn how to cook professionally and then learn how to garnish cooked food.
To accomplish the same, I went back to culinary school-studied at Sophia College (Mumbai), IHM Mumbai and then went on to study Patisserie and Cuisine at Le Cordon Bleu, Bangkok between 2008-2012. I also happened to train under a chef in Mumbai between 2008-2010 who was a food stylist and that stint gave me exposure to this new world of food and art .In between studies I worked for restaurants in Mumbai, worked at my school LCB(Bangkok) as a trainee chef, in Grand President Bangkok, in Taj Lands' End Mumbai. In each of these places I tried soaking as much information about food as possible to better my skills. In 2013, I joined a Swiss company working out of Mumbai as their Bread trainer.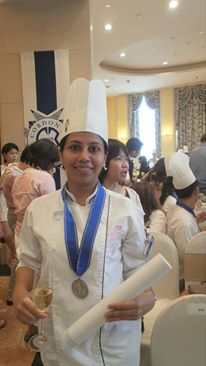 Chef Payal Gupta – India's Leading Food Stylist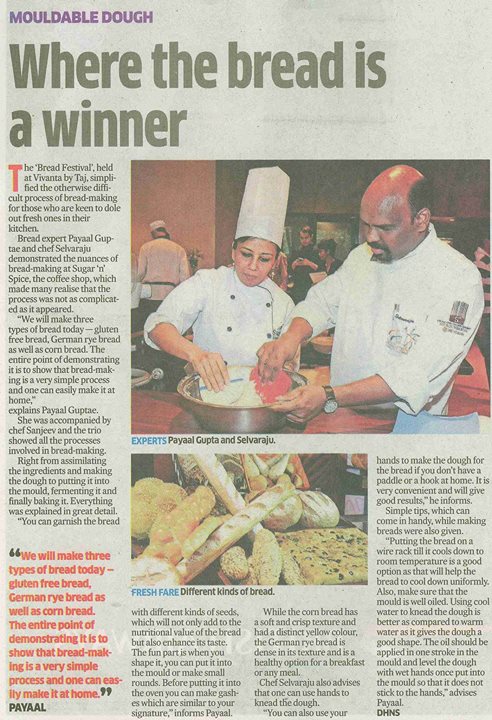 Chef Payal Gupta – India's Leading Food Stylist
Alongside I did my Diploma in Floral Designing from IFD (Institute of Floral Designing) as I felt it would add onto the food work I did. Having done that, I launched myself as an independent food stylist in 2013.Last year I went to IIMB and participated in MPWE'16(management program for Women Entrepreneur) to improve my business skills. Apart from all this, cooking at home regularly is also something I practice to teach myself new things at work.
Mani: How did you get introduced to food styling and what made you leap into the world of Food Styling?
Payal: I had always been fascinated by beauty as a kid. My love for art was noticeable by all at home from an early age. To nurture my love for art, my parents sent to me to an art school. Also passion for cooking ran in the family and I took to it like a fish takes to water. I learnt cooking professionally between the ages 12-17 years. So with this love for food and art were given lot of encouragement during my early years. But becoming a chef was never my agenda as I wanted to beautify food and not just cook it. So I did not enroll for Hotel Management degree post high school. Cooking and Art remained as pure passion and I always wondered if there was any profession where I could combine art and food that I could take up. This was however a passing thought and I let it go. Life moved on. In 2004, I came to Mumbai and started working as a qualitative researcher. By 2007 end, I started to strongly feel that research could never be my profession lifelong and I wanted to do something creative. So I quit my work and took a sabbatical to understand what I wanted to do in my life which would be related to food and art. One day in February 2008 while looking for career options on Google I got bailed out!!! Google search suddenly came up with a word called "FOODSTYLING" as a response to my search for professions combining food and art. I read about it on the net and post that I knew that this was the career I wanted to take up for life.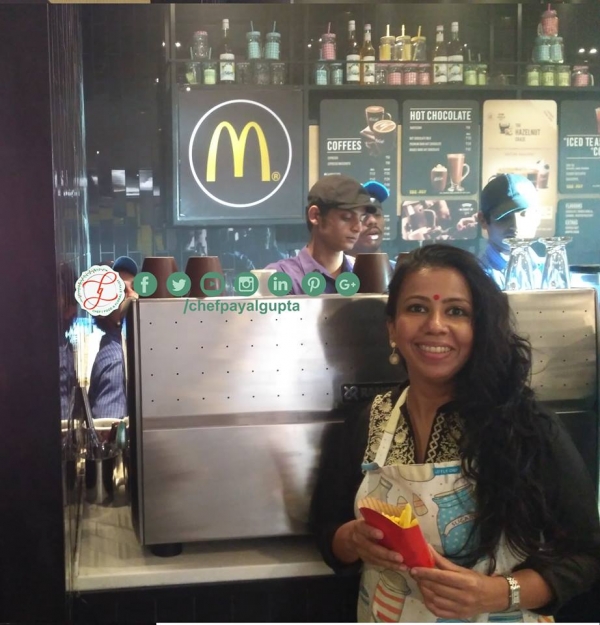 Chef Payal Gupta – India's Leading Food Stylist
Mani: The decision of being a food-stylist was not a cake-walk for you and you had to sacrifice a lot on the personal front. Please tell us more about your struggles and how did this decision made you stronger as a woman.
Payal: When I took the decision to be a food stylist and quit my work as a qualitative researcher in the year 2008, I was married and an income contributor to my family. My decision changed us from a double income family to a single income family. It added a lot of financial pressure on my husband as we had just moved to a new expensive place on rent and alone he found it difficult to make things work smoothly. This bittered my relationship with my spouse who had to now run home alone and support me in the new venture. Over the next 3 years things got worse and he filed for a divorce. While things were crumbling, I realized that the only way to save it would be to return to a job and quit my new career. I thought a lot about it but then came to a conclusion that I needed to be happy with my career choice and if my husband refuses to understand that, I should stand for myself and let this relationship go. I am glad that my relationship ended. It was like a wakeup call for me. It made me realize the importance of building one's asset and that of having an identity for self.
It was at this stage that my actual struggle started. I still had study semesters to complete abroad and now the situation was that I had no money to run the house and support myself or study. I even had to find a new place to live on rent. I sold whatever mutual funds I had. Borrowed money from relatives and friends and completed my studies in Bangkok in 2012 July. I then came back to India and stayed with a family friend for 2 months before I could afford an apartment for myself. For approximately the next 3 years starting 2012 August, I lived with a lot of financial difficulty. Paying the electricity bills, rents and food had become a challenge. I was not comfortable with the job scenario in hotels so never took a job there. I knew I wanted to style food only. But clients were not willing to risk their brands with a At times it made me rethink my decision to be a food stylist for it just intensified my hardships in life. But something inside of me told me not to quit and I kept going on. For days and months I would wait for work to come to me and I still remember how joyous I would be on getting even the smallest work. Finally 2015 end came and I got much needed respite from waiting for work. Work started to flow in well each month and I finally crossed over.
My biggest support structure at that time was my spiritual center and an elderly friend from IIT…They stood for me 24*7 making sure I did not quit and run away. Unfortunately I lost my friend in 2016 to a massive heart attack but his greatness in my life remains.
My mother too played a major role at this time. Unlike conventional mothers she did not blame my spouse and said I must learn to stand on my own feet. She made me understand that it's nobody's responsibility to take care of us and we and only we are responsible for our own failures and success. This prevented me from harboring negative feelings towards my ex husband and move ahead.
Mani: Tell us something about your company "Chef Payal Gupta Food Styling"? How do you feel about your work & profession? What has been your greatest professional success and biggest setback?
I launched my company "Chef Payal Gupta Food Styling" in 2013 December. I wanted the company to be known by my name so never named it differently. Each time I visit my website I feel very proud. I had started this website with 3-4 videos and few print ads…there were no major clients on my list to talk about. Now the site boasts of top food clients in India and we have more than a 100 video and prints on our site and the count keeps increasing.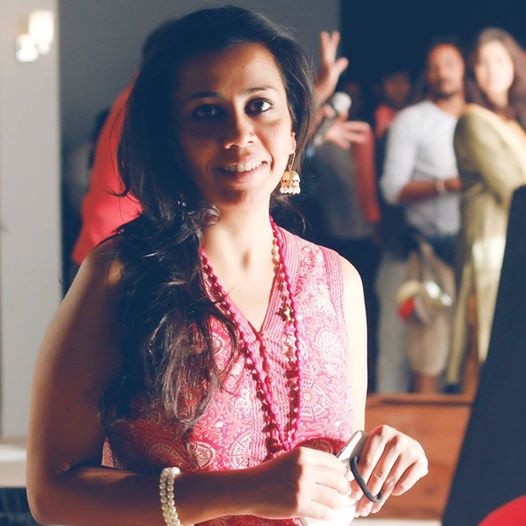 Chef Payal Gupta – India's Leading Food Stylist
My biggest professional success is that I carved a place in this industry without any help and on my own merit.
The biggest setback is that my dad is no longer alive to see my success
Mani: What is the most rewarding thing for you as a Professional Chef & Food stylist?
Payal:
As a chef, I was called by Bangalore Taj Vivanta to do a bread festival for them. This event was covered extensively by the press and I was written and spoken about widely.
Post that Sheroes portrayed me in their article as a woman hero who fought for her own identity
Then Loksatta feature me alongside the guy who first introduced me to the world of foodstyling
I even had the chance to work with Shahrukh khan,Kangana Ranuat, Deepika Padukone,Kajol,Shilpa shetty,Kirron kher,Sourav Ganguly and other industry bigwigs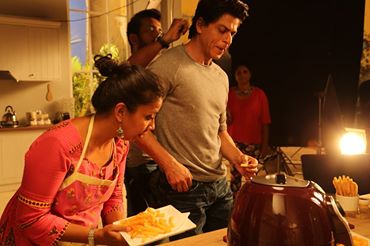 Chef Payal Gupta – India's Leading Food Stylist with Actor Shahrukh Khan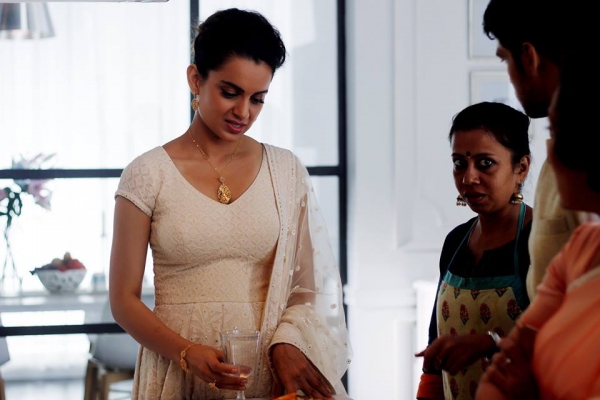 with Actress Kangana
Also from time to time I get standing ovations on sets for my work which inspires me to work harder
During Kenstar Oxyfryer shoot Shahrukh Khan walked upto me and appreciated my work
Cricketer Sourav Ganguly made me sit on a chair,stod next to my chair and said I was the hero of Coca Cola shoot and requested me for a picture with him…it was a humbling experience
MP Kirron Kher hugged me on sets of United Pressure cooker ad and appreciated my cooking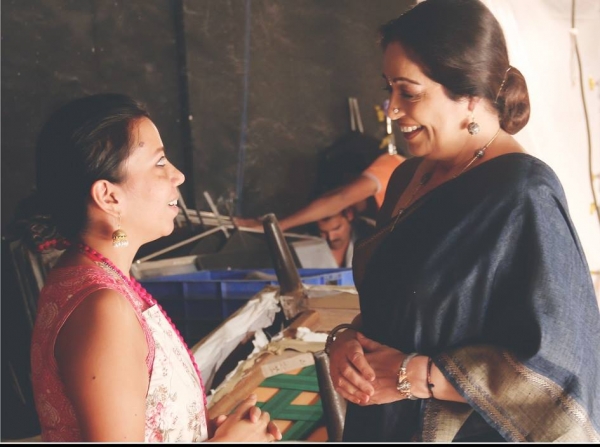 with Kirron Kher
Mani: You have worked with most of the biggest FMCG companies developing their food Ad-campaigns. Which was the most challenging assignment of all? Tell us about a few of your most loved assignments.
Payal: Challenging ones-When I was working on Britannia Goodday chunkies with Deepika Padukone our brief was changed 12 hours before the shoot and we were to make Choco chip cookies of the type Britannia manufactures…this required time and research and we were short on both…we however decided to jump in and baked 250 cookies over the next 20 hours till the most perfect ones were achieved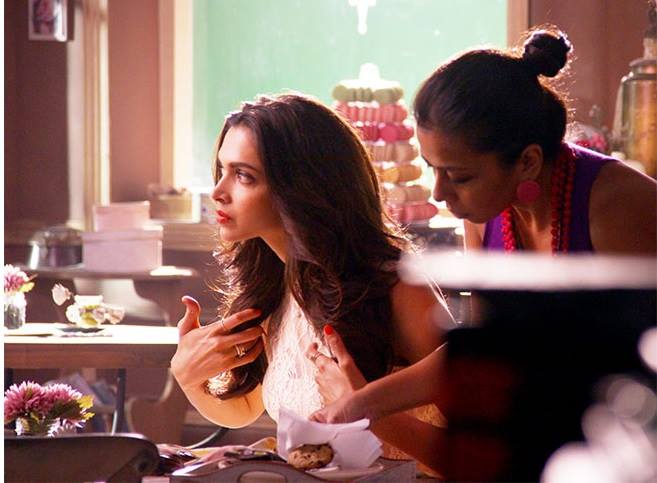 with Deepika Padukone
Challenging ones-Another time in Dubai we worked 108 hours over 5 days to finish a shoot…the shoot was challenging as the food crew was from various parts of the world and we had to work with them without having a language in common so entire time we needed to show what we wanted to get cooked through pictures and then get work done. This was mentally and physically taxing. At the end of the shoot I had blood clots in my legs which had to be medically removed
I loved a recently shot Pakistani commercial with oil brand Areej where the crew from Pakistan kept cracking jokes and being light hearted on sets. So in spite of the huge work pressure we landed up really enjoying the work
We also loved working with Subway India a lot. These clients are my most loved clients. They work with a food stylist in the most lovable fashion and make the shoot memorable each time with their care and respect towards the stylist.
Mani: You have worked with so many celebrities while shooting for your projects. While working on the sets, has there been any funny incidence happened related to your work?
Payal: Yes the first time I came on a set and climbed a set of fancy stairs, the stairs crumbled down due to my weight and I came to know what we see on sets is not real.
Also most of the times people try and eat food from my section without my knowledge which results in throwing up, as our food is made not for taste but for appearance.
Once my husband himself ate a fake samosa and commented that it's so light that he cannot feel the potato inside whereas he was clueless that the samosa had no potato filling at all…we had filled dough inside it as we had run out of potato …this made the whole crew laugh for hours.
Mani: What's a typical work week like?
Payal: A typical work week involves pitching to new clients, Billing to old clients, writing articles on LinkedIn, keeping our social media strategy in place, trying out new recipes for future shoots, prepping for new shoots, reading about new trends in food, eating out to get food ideas and not to forget exercising and visiting my spiritual center.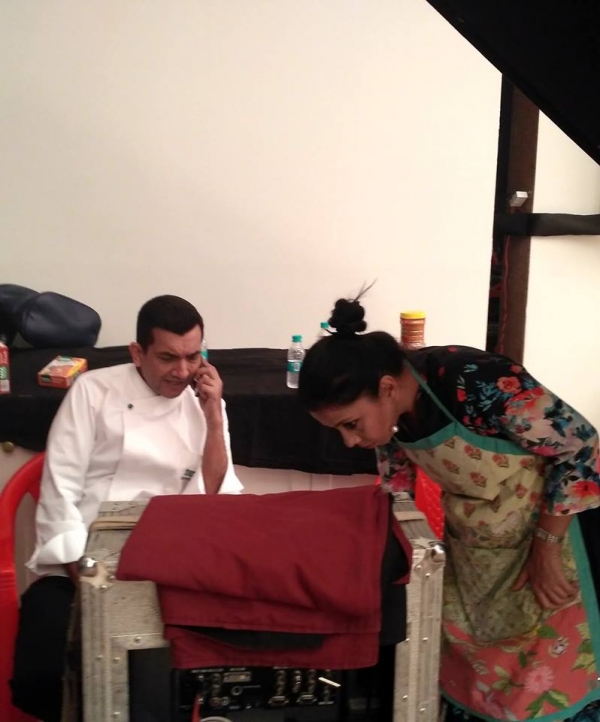 Chef Payal Gupta with Sanjeev kapoor
Mani: What is most challenging about your work?
Payal: In my work there are no fixed hours and never a proper plan. As a result of this we are not able to follow a routine for eating and exercising in life which does affect our health. We get sleep deprived most of the time also. Also we keep eating out regularly so that too impacts health n fitness. Each working day is about 16-18 hours and that accumulated over a long time starts to give us prolonged fatigue and irritation.
Mani: Do you have a favorite mantra/quote that keeps you inspired?
Payal: I love the Nike Tagline-Just do it!!! That's enough for me to keep going. Whenever I am faced with challenges I look back in life and appreciate the strength I showcased while understaking my journey without any monetary support and say that if I could cross over then I can definitely do it now.
Mani: What are your favorite three dishes/recipes?
Payal:
Bengali Cheena Payesh
Bengali Luchi ,chana dal with chutney
Caramel Custard
Mani: Most of the women in our society give up on their dreams & careers because of the social pressures and family needs. They give preference to their family over their dreams. What is your opinion on this and what advice would you like to give to women readers of Ginger-it-Up?
Payal: I agree to what you are saying. I too have a family and they too have needs which I look after. Sometimes it is challenging to keep family needs and professional needs at par. At times happiness in one comes at the cost of another but I think it's a trade off. So when I am not working I make up for lost home time by spending max time at home and taking care of loved ones. Also I make sure that I always find time to spend with family on festivals/birthday/anniversary to keep my bond strong with them. But at the end of all this please do remember to pamper yourself and treat yourself with love and care…we cannot give to others what we do not have for our self-first. I firmly believe that my first duty is towards my own self and then others
Mani: What do you think are the keys to professional and business success for women across the globe?
Payal: Most important tools for success are:
Inner belief and knowledge of one's own worth
Hard work
Focus
Patience
Determination
Innovative attitude
Gratitude for what we have
Humility in personal life and workspace
Flexibility at work
Futuristic thinking and planning
Discipline
Mani: What advice would you give to young women readers of Ginger-it-Up who want to follow a similar career path as you?
Payal: Like any other field, food styling requires complete dedication and long hours of work. But unlike other fields there are no schools in the world to impart skills on this craft. You need to develop this craft yourself from scratch. You need to be prepared to work 16-18 hours a day for the rest of your life to be able to stand out in this field. There might not be any regular holidays for you and the time for family might reduce. Work may fluctuate each month and for the first few years income might be miniscule so until you have a solid financial background do not jump into it. Apart from cooking skills this field requires artistic skills, great managerial skills, PR skills .An assimilation of all is the only route to make a successful career out of styling. So in case you want to be a food stylist have patience and keep working without giving up. In 5 years from the time you start results will start coming in.
Mani: Thank you so much for your valuable time Payal. It was so wonderful to have you on my Rendezvous Series and know your journey. I am sure my readers are going to get inspired after knowing you, your struggles and your achievements. I wish you good luck and lot of success with all your future assignments.
Source: www.gingeritup.com
Link: https://gingeritup.com/rendezvous-with-ginger-it-upmeet-the-culinary-artist-founder-ceo-payal-gupta-of-co-chef-payal-gupta-foodstyling/
Email us at design@chefpayalgupta.com
Let's connect on
Facebook,Linkedin,Twitter,Instagram,Pinterest,Youtube,Google +,Quora