Kheeranand a Ramnavami Special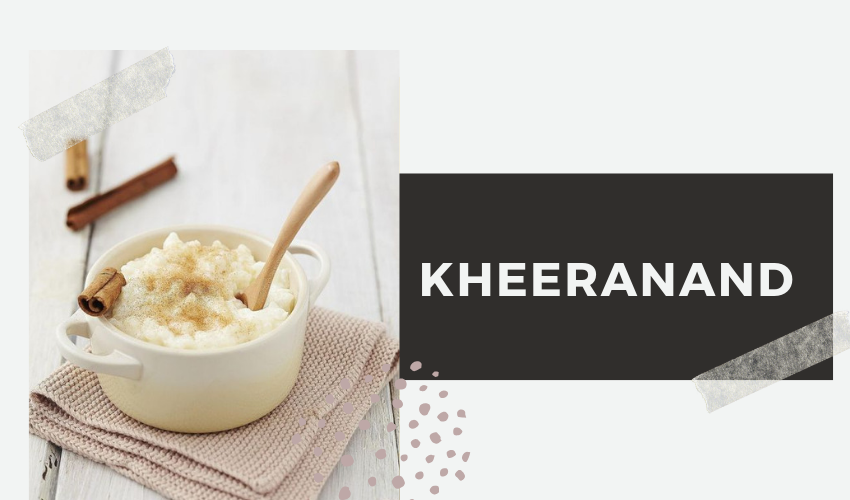 A dish 'of 'and 'for' the Lord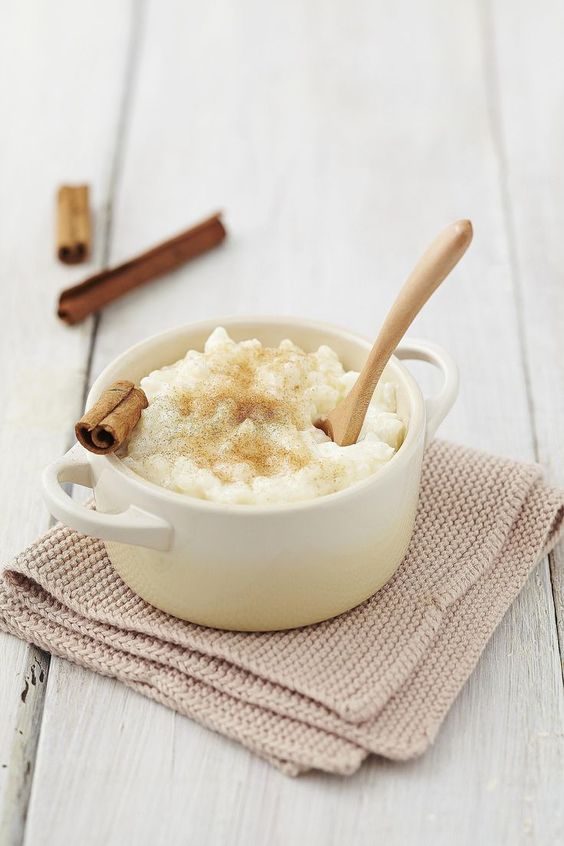 Ramnavami as we all know celebrates the birth of Lord Rama. And nothing better than celebrating the festival with a homemade dessert to entice god.
Today I am sharing a recipe of Kheeranand with you. It's an offshoot of kheer which most Indian households make during festivals. True to its name which is a combination of 2 words-Kheer(a famous Indian rice pudding which most houses make on auspicious occasions) and Anand(Joy) it's truly a joyous dish. I love the simplicity of making this dish as all its 5 key things- Milk, rice, ghee and sugar, elaichi are available at home all the time-This dish therefore a quick one to make when we get unexpected guest.
The difference between Kheer and Kheeranand is that in Kheeranand we add a magical element ghee which imparts the creaminess to the dish and makes it more appetizing and richer(heavier too😊)This recipe of Kheeranand was handed over to my family from my Grandma so it has lots of wonderful childhood memories for me. Enjoy cooking and do share your pictures with me.
Ingredients for cooking
Full fat Buffalo milk-1 liter(Full fat Buffalo milk is required to make this dish creamy)
Surti kolam rice-110 gms
Ghee-60 to 70 gms(the range is for health conscious people,more ghee more creamy the dessert,more yellowish)
Sugar-60 gms(add more sugar if you require but for me this is good)
3-4 good pinches of Elaichi powder
Few strands of Kesar
Yellow food color(I avoid it and put more kesar instead)
Ingredients for garnish
8-10 blanched and chopped almonds
8-10 blanched and chopped pistachios
10-15 Raisins(optional)
Varak/Silver leaf(optional)
Cooking time
Serves
Best eaten with
Kheeranand tastes very good with spicy chole bhature.
Method
Wash and soak rice for 20 minutes and keep aside
Soak 10-12 strands kesar in a little milk in a marble mortar and leave for 5 minutes. After 5 minutes crush it with pestle and its ready to be used.
Meanwhile reduce milk by 20% in a thick steel bottom pan on gas burner and keep stirring while milk is getting reduced to avoid letting it spill out or avoiding the bottom of the milk vessel to get burnt.This will take 15 minutes approximately. During this time add soaked kesar also in the milk to let it soak inside the milk giving it color and flavor
Drain the soaked rice and mix 5 gms ghee with it and then put this inside the milk and cook on medium flame till rice is fully cooked. This should take 10-15 minutes. Make sure that the flame is not high and you are there at the cooking station to avoid burning the rice
Once the rice is cooked add 55 gms of ghee(if using 60 gms ghee/add 65 gms ghee if using 70 gms ghee).Please note the addition of ghee just makes the dessert creamy and slightly yellow
After ghee mixes well into the milk and rice mixture add sugar and elaichi powder and cook till sugar dissolves
Garnish with Varak,chopped almonds,pistachio,kesar,raisins and serve hot
Important instructions
Incase you want to make a low fat version of this Kheeranand use toned milk and less ghee.
Incase you do not have marble mortar and pestle use a steel katori to soak kesar and once soaked just put it inside milk while it boils.
Kheeranand can be eaten both hot and cold with or without meals.
If you serve Kheeranand hot then while warming add a little milk and then warm it.Do not heat it as it kills food flavour.
You can use Basmati rice to make this dish but it shall make the dish less creamy as Basmati rice is low starch rice. Surti kolam is more starchy(makes this dish more creamy), softer and more chewy rice so the dish itself gets creamy and soft hence I prefer it.
Incase you are using basmati rice you might require to use slightly more rice so around 125 gms.There could also be changes in cooking time and taste so keep that in mind.
Not good for people on diet,high cholesterol